| | | |
| --- | --- | --- |
| Vol 8, No 265 | September 22, 1993 | Wednesday Evening |
Career Ending Injury. It's All Over for Nolan Ryan
Obituaries
Coronado dies in the Texas Panhandle
MEXICO CITY (1554)

On or about this date in 1554, Spanish explorer Francisco de Coronado, in search for "Cities of Gold" and other riches, died in the Texas Panhandle.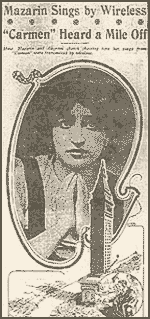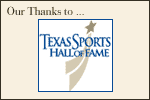 Ryans last game
SEATTLE WA

(1993)

On this date, future hall-of-fame pitcher, Nolan Ryan pitching for the Texas Rangers, tore a ligament in a game against the Seattle Mariners. In the game Ryan gave up the final home run of his career, a 1st inning grand slam by Dann Howitt. Trying to pitch past the injury, he pitched one final 98 mph pitch, his 28th of the game, but Nolan Ryan's career was over. His final game was his worst, giving up a single, four walks, and a grand slam all in the top of the first inning without a single out. He left trailing 5-0. In his career Ryan set dozens of Major League Records, including most wins (324), strike outs (5,714) and walks.

Education Desk
Southern Methodist opens in new Dallas Hall
DALLAS (1915)
On this date in 1915, the doors opened to the newly constructed Dallas Hall, and Southern Methodist University was born. Dallas hall, the symbol of SMU was named for the city of Dallas, which through it's pledge of support along with the Methodist Church, has help to grow the campus north of downtown Dallas.
Entertainment Desk
Opera singer Josephine Lucchese debuts in NY
NEW YORK CITY

(1920)

On this date in 1920, Texas born opera singer Josephine Lucchese debuted as Olympia in Offenbach's Tales of Hoffmann.
At the time Josephine rose to fame, it was practically impossible to be taken seriously as an opera singer without formal training in Italy. Josephine received three years voice and opera training in San Antonio by Madam Virginia Colombati.
In 1920, Her career took off, and included multiple tours throughout North America and Europe. In Europe she was given the title "The American Nightengale". Following her retirement, she returned to Texas, and taught voice at the University of Texas in Austin.
Charlie's Angels premiers starring Farrah Fawcett
HOLLYWOOD

(1976)

On this date in 1976, Charlies Angel's premiered on television, starring former University of Texas coed, Farrah Fawcett as sexy detective Jill Munroe.
Fawcett, born in Corpus Christi and raised in Houston, would become the hottest item in Hollywood, with posters in practically every male dorm room in America.
Political Desk
Phil Gramm announces Run for Senate
AUSTIN

(1983)
Just months after switching parties and winning he own seat back as a Republican in Congress, Phil Gramm announced on this date in 1983, that he would run to fill the seat of retiring 23 year Republican Senator John Tower.