| | | |
| --- | --- | --- |
| Vol 8, No 319 | November 15, 1911 | Wednesday Evening |
King of the Cowboys, Roy Rogers born in Cincinnati
Obituaries
Lorenzo de Zavala dies of Pneumonia
HOUSTON (1836)

Following Texas indepence from Mexico, Lorenzo de Zavalla who has supported Texas indepence, was appointed to accompany Santa Anna to Mexico City, and seek Mexican recognition of Texas. Upon his return, he took ill, and withdrew from government. He lived quietly with his family, and while relaxing in his rowboat in Buffalo Bayou, it overturned. Zavala caught pneumonia and died at home on this date in 1836. Five weeks later, his good friend, Stephen F Austin also died.




Leonard Frank Slye born
CINCINNATI OH (1911)

On this date in 1911, Leonard Frank Slye (aka Roy Rogers) was born in Cincinnati, Ohio. His boyhood home along the Ohio river, was torn town to build Riverfront Stadium. Years later, Roy would joke that he was born right where second base is located. Moving to a small down, Leonard took to playing mandolin, calling square dances, and learning to yodel.
During the depression, Leonard (Roy) moved to California to live with his sister Mary, where regularly played guitar and singing. He was encouraged to appear on a local radio show, and a few days later, was invited to join The Rocky Mountaineers. He bagan using the stage name, Roy Rogers. While on tour in New Mexico, he met Arline, and in 1936 they were married. They had two daughters, but upon the birth of Roy, Jr, Arline developed complications and died.
  Back in Hollywood, Roy begans singing with the Sons of the Pioneers, which led to national recognition. The Pioneers were discovered and began making movies. In one movie in 1946, he met Dale Evans, and a year later, they were married. Together they starred in The Roy Rogers Show on television and became the second biggest name in product endorcements behind Walt Disney. The show ran 7 years, ending with the couple singing "Happy Trails to You."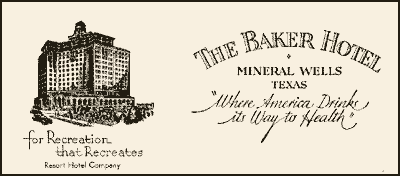 Capitol Desk
Mexican Senate Rescends 1830 anti-Immigration Laws
MEXICO CITY

(1833)

On this date in 1833, the Mexican Senate rescinded the Anti-immigration Bustamente Decree of 1830. In April, Steven F Austin was sent to Mexico City with a series of grievances, including a request for Statehood from Texas, apart from Coahuila. Austin continues working on behalf of Texas, but in January his is arrested.