| | | |
| --- | --- | --- |
| Vol 8, No 311 | November 7, 2001 | Wednesday Evening |
Victim of UT Tower shooting dies after 30 Years
Today in Sports
Don Meredith, Don Perkins added to Ring of Honor
DALLAS

(1976)

On this day in 1976 Don Meredith and Don Perkins are added to the Ring of Honor. Meredith was one of the original Cowboys when the franchise began in 1960. In 1966 Meredith led the Cowboys to their first winning seasons, and began a winning tradition that lasted for decades. He was named the NFL Player of the Year in 1966 and was named to the Pro Bowl three times.
Don Perkins was also one of the original franchise players for the Cowboys playing for eight years. Only four other running backs in NFL history have rushed for more than Perkin's 6,217 yards.


Obituaries
Anna Raguet Irion dies at Overton
OVERTON

(1883)

On this date in 1883, Anna Raguet Irion died. In 1833 Anna became the object of affection of then married Sam Houston. Under Mexican law, divorces were illegal, but by 1837, Texas was an independent republic, and Sam Houston it's President. On April 8, 1837, under Texas law, Houston secured his divorce, but Anna, not approving of Houston's scruples, reject him. She eventually marries Robert Irion, and bore five children by him.

Born This Date
Oil Wildcatter Lyne Barret born at Appomattox
APPOMATTOX VA (1832)

On this date in 1832, Texas wildcatter, Lyne Taliaferro Barret was born in Appomattox, Virginia. In 1865, Barret and four others formed the Melrose Petroleum Company. In 1866 at Oil Springs, Barret brought in the state first oil well at the depth of only 106 feet. The well produced ten barrels of oil per day.

David Gunby dies
FORT WORTH

(2001)
On August 1, 1966, David Gunby, an electrical engineering student at the University of Texas was walking toward the UT Library when out of nowhere, he was shot in the lower back. His shooting on August 1, 1966 was just one of over 46 who were shot by Charles Whitman who had climbed to the top of the 31-story tower at the Administration building, and began shooting indescimately at anyone within blocks of the tower. In all, 14 were killed. David Gunby survived, but spent the next 30 years on diolosis.
On this date in 2001, David Gunby announced to his family the the medical staff at Fort Worth's Harris Hospital, that he had had enough, and would discontinue his treatments. One week later, Gunby was dead, the latest victim of the worst shooting in the history of Texas.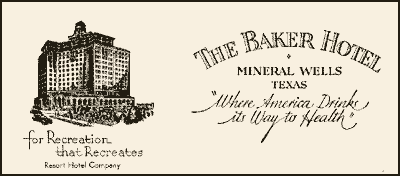 Military Desk
Mexicans attack Spanish army at La Bahia
LA BAHIA

(1812)

A garrison of Mexican federalists (the Guitiérrez-Magee expedition) laid seige upon the Spanish fortifications at La Bahia (Goliad). After three months, the Spanish army would abandon La Bahia and retreat to San Antonio.
Political Desk
Two Texas Republicans elected to US Congress
AUSTIN

(1962)
On this date in 1962, the slow rise of the Republican party in Texas hit pay dirt when two Republicans are elected to the US Congress. Democrats still manage to win all Statewide offices.
Transportation Desk
Oil tanker explodes in Houston Ship Channel
HOUSTON (1959)
On this date in 1959, the "Virginia", an Amoco oil tanker, exploded in the Houston Ship Channel, resulting in a fire that threatened oil refineries along the channel.