| | | |
| --- | --- | --- |
| Vol 8, No 330 | November 26, 1999 | Friday Evening |
A&M Beats Texas is somber meeting on Gridiron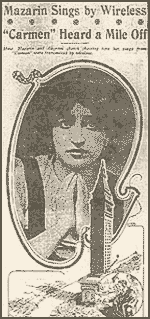 Bonfire Victims honored
COLLEGE STATION

(1999)
One day after 40,000 candles were lit honoring the victims of the November 18th Bonfire tragedy at A&M, the Aggies defeated the Longhorns in an upset 20-16. The game included a fly-over of F-16s, all piloted by ex-Aggies. At halftime, the Longhorn band played a selection of songs all dedicated to the A&M victims, ending with Amazing Grace and Taps, and removing their white hats as they left the field. The Aggie Band also played a tribute to the victims, but instead of breaking formation and running off the field as was their tradition for over 50 years, they walked off silently. A baby's cry could be heard over the silence of 86,000 onlookers. Aggie students, who normally sit only when the opposing band plays, remained standing throughout the halftime in deep respect for the tribute delivered by the Longhorn Band. At the bonfire site following the game, flowers, cards and over a dozen A&M class rings were left in honor of the 12 who would never graduate.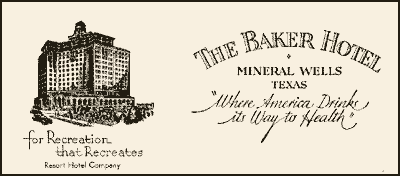 Business Desk
CC Butt opens Grocery Store in Kerrville
KERRVILLE (1905)
On this date in 1905, Charles C. and Florence Butt opened a small Grocery store in Kerrville in a two-story house. They would live upstates and sell bulk groceries from downstars. Their two sons would delivery the groceries in baby carriages until they could afford red wagons. Charles moved the family from Memphis, Tennessee in hopes that the dryer climate would help with his tuberculosis. In December 1921, the store was relocated to downtown Kerrville, and instead of a delivery and monthly billing operation which was common at the time, a new concept was tried. People could do their own shopping pay cash, and take their groceries home, and the labor costs would be passed on in savings to the customer. The name was changed to C.C. Butt Cash and Carry, and it took off. In 1935, Charles' son Harold Butt was running the chain of over two dozens stores, and the name of the chain was renamed H-E-Butt Grocery Company. Today, H-E-B is the largest grocery store chain in Texas.
Military Desk
Indians repelled at Adobe Walls by Kit Carson
STINNET (1864)
On this date in 1864, Colonel Kit Carson confronts a band of Indians at Adobe Walls. The Indians retreat, but word reaches civilization that Carson has scored a victory over the Indians.