| | | |
| --- | --- | --- |
| Vol 8, No 13 | January 13, 1974 | Sunday Evening |
Dallas-Fort Worth Airport Opens
Today in Sports
The Rookie premieres in New York
NEW YORK NY (2002)
On this date in 2002, the story of a West Texas high school coach turned major league baseball pitcher, premiered in New York. On hand for the Premiere were Willy Mays, the US Olympic Team, and Dennis Quaid, who playing the starring roll.
   The movie depicts the true story of a West Texas high school coach, Jim Morris (played by Quaid), who missed his chance at major league baseball due to an injury. The lack luster baseball team he is coaching bets Morris that if they take the regional championship, that he would have to try out for the majors. The team wins, and Morris makes it into the majors.
   The movie was filmed on location in West Texas, and at the Ballpark in Arlington.


DFW Airport Opens
DALLAS

(1974)
On this date in 1974, Dallas/Fort Worth Airport opened between Dallas and Fort Worth. The huge airport was built to accommodate the new Supersonic Transport Airliners, but shortly after the airport opened, Federal Law prohibited SST aircraft from flying over land in the US due to the noise polution.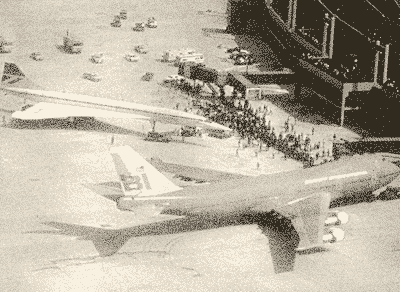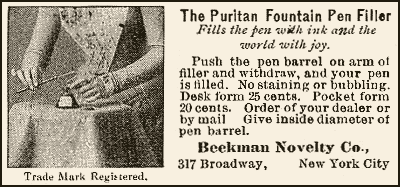 Capitol Desk
Town of Goliad formed
GOLIAD (1829)
On this date in 1829, the town of Goliad was formed. Less than a decade later, Goliad would be the site of a massacre of Texas freedom fighters, at the hands of the Mexican army under Santa Anna.
Entertainment Desk
Lincoln Assassin found Dead in Oklahoma
ENID, OK

(1903)
Forty Pounds of affidavits support that the body of John St. Helen was in fact that of the genuine John Wilkes Booth, assassin of Abraham Lincoln. History records that Booth was killed in Garrett's barn in Virginia. But according to these avidavits, the man who used arsenic to commit suicide in Enid, Oklahoma was indeed the assassin of President Abraham Lincoln.
Walking with a limp, St Helen, moved to Glen Rose around 1867. When a US Marshall started asking questions around town, St Helen fled to Granbury where he later opened a saloon. St Helen frequently quoted Shakespeare, and drunk himself silly every April 14th (the anniversary of the assasination).
   It was in Grandbury that St Helen, in what he thought was his death bed, confessed to a priest and his land lady, that he was in fact none other than John Wilkes Booth, the assasin of Abraham Lincoln. He told those gathered where to find the gun, and it was later recovered, wrapped a newpaper clipping of the assasination.
   When St Helen recovered, no doubt to his surprise, he fled town, this time to Bandera, where he opened the Bandera Institute using the name Professor W J Ryan. There he met and almost married a young lady, but when he learned that a relative who was a US Marshall would be attending the wedding, St Helen left town, without a word to students, parents, or his bride to be. He fled to Eden in Concho County, and later to Oklahoma.
   Finally on this date in 1903, John St.Helen (John Wilkes Booth) poisoned himself and died at Enid, Oklahoma. The mumified body became a side show novelty. St Helen (Booth) was displayed with various side shows well into the 1930s but brought near financial ruin to all who possessed it. His body was last on display in Indiana.