| | | |
| --- | --- | --- |
| Vol 8, No 313 | November 9, 1974 | Saturday Evening |
Baylor beats Texas 34-24 in a Shocker!
Today in Sports
Baylor Wins Southwest Conference
WACO (1974)
Fighting back to defeat the Texas Longhorns 24-7 the Baylor Bears won the Southwest Conference and a trip to the Cotton Bowl today. This was Baylor's first win against Texas in 18 years and Baylor's first trip to the Cotton Bowl in 50 years. Grant Teaff was made the National Coach of the Year for 1974, Lineback Derrel Luce and center Aubrey Schultz were selected as 1974 All-Americans. At the Cotton Bowl, Baylor let at the halftime 7-3, but would go on to lose to Penn State 41-20. This is the season that Baylor fans will talk about for decades.


Born This Date
Gail Borden born in New York
NEW YORK CITY (1801)

On this date, founder of Borden's Milk, Gail Borden was born in Norwich, New York. In 1829 he moved to Texas and was active in Austin's Colony. Eventually returning East, he invented Condensed Milk. After the Civil war, he established a meat packing plant near Columbus, Texas. The town of Gail and Borden County are both named for him.

Believe in Miracles!
WACO

(1974)

On this date in 1974, 43,000 fans at Baylor Stadium in Waco watched the Baylor Bears score 27 unanswered points in the second half to beat the Texas Longhorns 34-24. Baylor had not beaten Texas in 18 years!
Coach Grant Teaff was carried off the field, goal posts were dismantled, and the scoreboard remained on all night as fans celebrated in the stands and in the streets.
Earlier in the season, Baylor defeated previously unbeaten Oklahoma State. The week after that, Baylor came from a 17-0 halftime deficit to beat Florida State 21-17. At Arkansas with 2:30 left, Baylor was down 17-14, but managed to defeat the Razorbacks. Flying back from Fayetteville, the pilot announced that so many fans were waiting at the airfield that it might be difficult to land.
After defeating TCU, Baylor had to face Texas, and face they did beating Texas 34-24. By Thanksgiving, Baylor had clinched the Southwest Conference Championship and earning a trip to the Cotton Bowl, the first time in 50 years.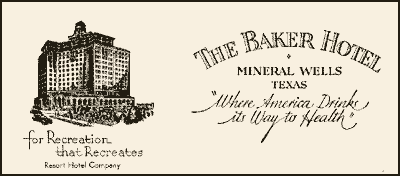 Aviation Desk
Hughes Airport opens in Houston
HOUSTON

(1942)

On this date in 1942, Houston airport is renamed Howard Hughes Airport and during the war effort will be used for training women pilots who will transport aircraft from factories to bases in the United States.
Capitol Desk
State Capitol burns in Austin
AUSTIN

(1881)

On this date in 1881, the second State Capitol building burned. Construction will begin on a third capitol in 1882. This one will be build of Texas pink granite, and have a dome which will rise taller than the dome of the US Capitol in Washington.
Frank Robinson receives Medal of Freedom
WASHINGTON DC

(2005)
On this date in 2005, Beaumont born, Frank Robinson was awarded the 2005 Presidental Medal of Freedom. In his address, President George W Bush honored Robinson by saying "In the game we love, few names will ever command as much respect and esteem as the name of Frank Robinson."
   In 1966, Robinson earned baseball's "triple crown", most homeruns (49), most runs batted in (122), and the highest batting average (.316). The triple crown is such a rare achievement, only one player, Carl Yastrzemski, has done it since.