| | | |
| --- | --- | --- |
| Vol 8, No 44 | February 13, 2002 | Wednesday Evening |
Waylon Jennings dies in Arizona
Today in Sports
Redskins move from Boston to Washington
WASHINGTON DC

(1936)

On this date in 1936, the Boston Redskins moved to Washington. Just two months before the move, the Redskins picked TCU's Sam Baugh (from Sweetwater) as their first-round draft pick.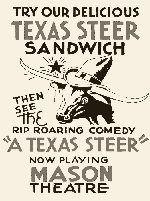 Waylon Jennings
PHOENIX AZ

(2002)
On this date in 2002, Outlaw Country Music singer, and Country Music Hall of Famer, Waylon Jennings died in Chander AZ. He began as a DJ in Lubbock. Buddy Holly helped produce his first recording, but urged Waylon not to switch to Rock and Roll, "No, not rock & roll...you're country". When Buddy was planning his "Winter Dance Party" in 1959, he needed a bass player, and called on his friend Waylon to join in. The tour ended suddenly when Holly's plane crashed killing all aboard. Waylon was not on the plane, but the tragedy hit him hard for some time to come.
Waylon is best remembered for his hits "Good Hearted Woman" and the theme song of The Dukes of Hazard, "Good Ol' Boys", a TV series which he narrated. He was labeled one of Country Music "Outlaw" gang which included his friend Willie Nelson.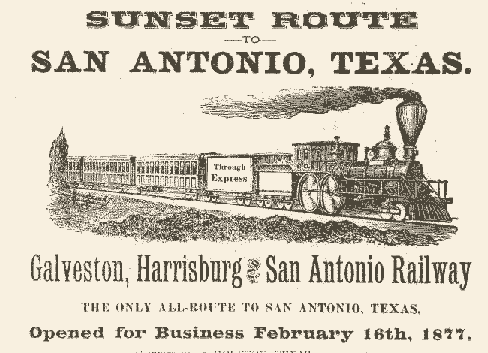 Entertainment Desk
Elvis Presley returns to Lubbock
LUBBOCK

(1955)

On this date in 1955, Elvis Presley returned to Lubbock to perform at the Fair Park Coliseum. Later that evening, Elvis brought his act back to the Cotton Club where he had performed in January.
On the bill with Elvis at the Cotton Club, was a country and western duet named Buddy and Bob. Buddy had seen Elvis' first concert at the Cotton Club, and decided at that time to give up country for Rock and Roll. Buddy Holly later formed the Crickets.
Science Desk
Wm McDonald leaves large estate to UT
AUSTIN (1926)

On this date in 1926, a large portion of the estate of William McDonald was left to the University of Texas to build an observtory. It was eventually built in the Davis Mountains and named for McDonald.