| | | |
| --- | --- | --- |
| Vol 8, No 60 | February 29, 1988 | Monday Evening |
First Leap Year Festival held in Anthony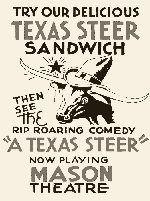 Leap Year Fest
EL PASO (1988)
On this date in 1988, the Chamber of Commerce of Anthony, a city that straddles the Texas, New Mexico border, voted to sponsor a "Worldwide Leap Year Festival" and "Worldwide Leap Year Birthday Club." Since no other city had ever sponsored such an event, the governors of both Texas and New Mexico issued proclamations naming Anthony, New Mexico/Texas "The Leap Year Capitol of the World". The Senator from New Mexico had this fact read into the Congressional Record.
   The first festival, with just one month's preparation, attacted nine leap year babies. By 2008, over 100 showed up for the celebration, including parade marshal Josephine Concho Abeita, who celebrated her 25th leap year birthday. Josephine was born on Feb. 29, 1908, four years before New Mexico became a state, in the village of Seama. She's a Laguna Indian and the mother of eight sons and one daughter. In normal age, she's 100 year old! Congratulation to Josephine and all the other Leap Year babies. Stay Young!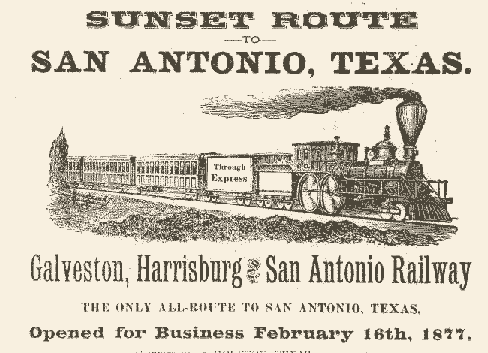 Lifestyles Desk
Houston Observes Leap Year by reversing rolls
HOUSTON (1916)
On this date in 1916, the City of Houston celebrated leap year by hosting a dance on Milby Street. For the duration of the day, women were to extend inventations, pay admissions, ask the men to dance, escort men, and very possibly even propose to them, all this leap year, 1916.
Military Desk
At the Alamo - Courier sent Requesting More Troops
SAN ANTONIO

(1836)

On this date in 1836, Colonel Travis sent William Oury as a courier to Sam Houston requesting more troops be sent to the Alamo in San Antonio. As Oury was heading toward Houston's location, 32 troops from Gonzales, slipped past the Mexican army to help fortify the Alamo. Within a week, the Alamo fell to Santa Anna's army. Oury joined Sam Houston, and fought in the battle of San Jacinto.
After the Texas Revolution, Oury went on to be a Texas Ranger, a prospector in the California Gold Rush, a Cattle Rancher, and was sheriff of Tuscon Arizona. He served in the Mexican War, survived the Mier expedition, the battles of Plum Creek and Bandera Pass. He died at his home in Tuscon in 1887.