| | | |
| --- | --- | --- |
| Vol 8, No 16 | January 16, 1979 | Tuesday Evening |
Bill Clements - First Republican Gov in Century
Today in Sports
Dallas Wins Superbowl VI
NEW ORLEANS LA

(1972)

Before a packed house of 81,035 at New Orleans Tulane Stadium, the Dallas Cowboys won their first ever Superbowl, beating the Miami Dolphins in Superbowl VI. Quarterback Roger Staubach is named MVP. For several seasons, Dallas would fall just a game short of the Superbowl, until last year when they lost the Superbowl to Baltimore. Due to their inability to win the big game, they were labeled the "bridesmaids" of the NFL. Today in 1972, the Dallas Cowboys have definitively shed that label.


Republicans take Capitol
AUSTIN

(1979)
On this date in 1979, Bill Clements was innagurated Governor of Texas. Clements had served as Deputy Secretary of Defense in the Nixon and Ford administrations. In his earlier years, he and two partners bought two oil rigs, a venture that grew into SEDCO, the world's largest offshore drilling company. His upset victory over Dolph Briscoe was a shock to many observers as Clements became the first Republican to be elected Governor since the 1870s. In 1874, when the Democrats took office, the State Capitol was filled with armed men as the Republican Governor Edmund Davis refused to leave. Today's transition from Democrat to Republican went a little smoother.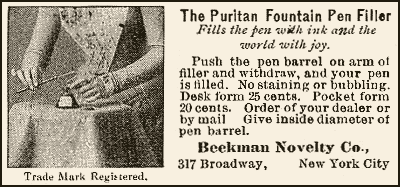 Crime Desk
Clyde Barrow breaks former partner out of prison.
HUNTSVILLE (1934)

On this date in 1934, famed bank robber Clyde Barrow (Bonnie and Clyde) broke into the Eastham Unit of the Texas Prison system and freed his former partner, Raymond Hamilton, and four other inmates.
Body of Old Rip stolen from Eastland Courthouse
EASTLAND

(1973)

On this date in 1973, in Eastland, the body of the famed horned toad, Old Rip, was taken from it's glass case by an unknown person. A letter received by the local newspaper a year later claims that the writer himself placed the live horned toad into the cornerstone of the courthouse then being demolished. It was believed that the horned toad survived decades in the original cornerstone. When it was opened in 1928, and a live horned toad discovered, it was named Old Rip for Rip Van Winkle, and soon toured the country, at one point even meeting the President. He was later immortalized in many cartoons of the time.