| | | |
| --- | --- | --- |
| Vol 8, No 23 | January 23, 1933 | Monday Evening |
Gas and Water wells go crazy in Conroe
Today in Sports
Baylor beats A&M in Five Overtimes
COLLEGE STATION

(2008)
On this date in 2008, Baylor University's Mens Basketball team beat the 16th ranked Texas A&M Aggies. The game took a record FIVE overtimes before Baylor finally outlasted the Aggies 116-110.

Born This Date
Captain Chesley B "Sully" Sullenberger III born
DENISON (1951)

On this date in 1951, Chesley B Sullenberger III was born in Denison, Texas. "Sully" was the pilot of the ill fated US Airways flight 1549, which was forced to perform a rare water landing after losing power on January 15, 2009. Sully and his crew safely evacuated all 155 people on board to waiting ferry boats who were located just minutes from the touchdown point. The waterlanding required that the wings be perfectly level, the landing gear docked away, and the nose of the craft lifted just enough to have the rear of the plane touch the water first, slowing the plane safely before the wings and engines hit the water. A perfect landing. Sully has earned his nickname, "The Hero of FLight 1549".
Cactus Pryor born in Austin
AUSTIN (1923)

On this date in 1923, broadcaster and humorist Richard "Cactus" Pryor was born in Austin. His father, "Skinny" Pryor ran the Cactus Theater on Congress Avenue in Austin, from which Cactus got his nickname.

Conroe hits Gas
CONROE

(1933)

On this date in 1933, in a 1 1/2 mile area near Conroe, the Texas Rangers are call in to turn back curiosity seekers when water wells in the area start spewing natural Gas, and area Gas wells start gushing artesian water.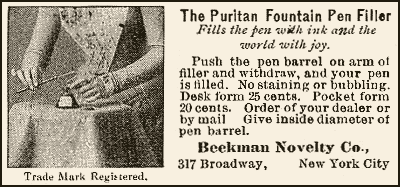 Entertainment Desk
Ritchie Valens joins the Winter Dance Party Tour
MILWAUKEE WI

(1959)

On this date in 1959, Ritchie Valens, 17, joined Buddy Holly's Winter Dance Party tour through the midwest. Valen's recording of "La Bamba" was a smash hit, and at the time made him the most popular artist on the tour. Following the Clear Lake, Iowa show at the Surf Ball Room, Buddy Holly had a plane chartered to take his band to their next stop in Fargo, North Dakota. The band swapped with Valens and the Big Bopper, but just one mile from the airport the plane crashed, killing all aboard. Valens was 17.
Exploration Desk
Bowie tries again to find Lost Silver Mine
SAN ANTONIO

(1832)

On this date in 1832, Jim Bowie, with the financial backing of his in-laws, sets out on a second attempt to locate the lost Los Almagres silver mine. His earlier attempt in November ended in an Indian attack. On this second trip, he carried the title "Colonel" of the citizen rangers, a group charged with repelling Indian incursion into the settled territories. Other trips into Indian territory would follow, under the auspicies of hunting down Indian raiding parties.
Indian Affairs Desk
Marlin settlers are attacked, defeated by Indians
MARLIN (1839)
On this date in 1839, new settlers to Texas are attacked and defeated by local Indians near Marlin.