| | | |
| --- | --- | --- |
| Vol 8, No 158 | June 6, 1944 | Tuesday Evening |
D-Day, Americans begin assalt to Free Europe
Obituaries
Fifth Beatle, Billy Preston dies at 59
LOS ANGELES CA

(2006)

On this date in 2006, Houston born, William Everett "Billy" Preston died. John Lennon and Paul McCartney considered making him a fifth member of the Beatles. His friendship with the Beatles continued for many years. He is best remembered for a string of smash hits which include "Will It Go Round in Circles" and "Nothing from Nothing". He died at Scottsdale, Arizona at the age of 59.


Born This Date
Major League Pitcher Joe Pate born in Alice
ALICE

(1892)

On this date in 1892, Joseph William Pate was born. Pate pitched for the Fort Worth Panthers in the Texas League, leading them to 6 straight league titles in the early 1920s. During that stretch, Pate pitched four seasons with 20 wins, two of them for 30. In 1926, Pate signed with the Philadelphia Athletics, and at one point won 9 straight games as a relief pitcher.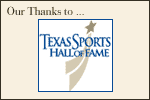 Allies charge German line
WESTERN FRANCE

(1944)

On this day in 1944, A joint Military force of American, British, Canadian, and other forces, launched the D-Day invasion of Europe. The high cliffs above the beaches of Normandy, were entrenched by German forces, who fired upon anything that moved.
   Dwight Eisenhower, commander of the Allied Forces, woke early, followed the reports coming from the invasion front, but on this date in history, Eisenhower did not give a single command.
   Hitler, on the other hand gave the wrong orders. With communications lines cut from the French resistance, reports from Normandy to Berlin were scarce. German Field Marshal Rundstedt order Panzer tanks into Normandy, but they were recalled by Berlin, believing that the invasion would NOT be in Normandy.
   Hitler, on June 6th 1944, believing that London was the key, instead ordered his V-1 missiles to attack London. Preparation for launch would take days, and by that time, the Allied Forces were already taking the area.
   On this date in 1944, on D-Day, General Dwight D Eisenhower, a native Texan, gave NO orders, and Adolf Hitler, gave two BAD ones.

Exploration Desk
Philip Nolan, once thought dead, Returns to Texas
NACOGDOCHES (1794)

On this date in 1794, Philip Nolan, having spent two years living with the Indians in Texas, and given up for dead, was back in Nacogdoches with a passport from the governor of Louisiana, Louis Héctor, Baron de Carondelet. He had been authorized to obtain horses for the Louisiana militia. On this second visit, he visited the Spanish provincial capital, San Antonio de Béxar, and met with Governor Manuel Muñoz. Muñoz arranged to have Nolan granted permission by the commandant general of the Provincias Internas, to export horses to Louisiana. By the end of 1795, Nolan had brought 250 mustangs back to Natchez. A later exposition into Texas, without a passport, will lead to his death.