| | | |
| --- | --- | --- |
| Vol 8, No 52 | February 21, 1846 | Saturday Evening |
Sam Houston is elected US Senator from Texas
Born This Date
Barbara Jordan born in Houston
HOUSTON (1936)

On this date in 1936, Barbara Jordan is born in Houston. She will become the first black woman from the South to serve in U.S. Congress.
Antonio Lopez de Santa Anna born
MEXICO CITY (1795)
On this date in 1795, future Mexican President and Military General Antonio Lopez de Santa Anna was born. In 1836, Santa Anna would lead a force of Mexican troops into Texas to put down a rebellion by Americans turn Texans, which included battles at the Alamo and Goliad before Santa Anna was defeated at San Jacinto.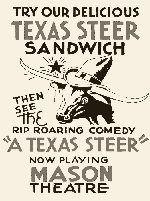 Senator Sam Houston
AUSTIN

(1846)

On this date in 1846, General Sam Houston former President of the Republic of Texas and commander of the forces at San Jacinto, is elected US Senator from Texas.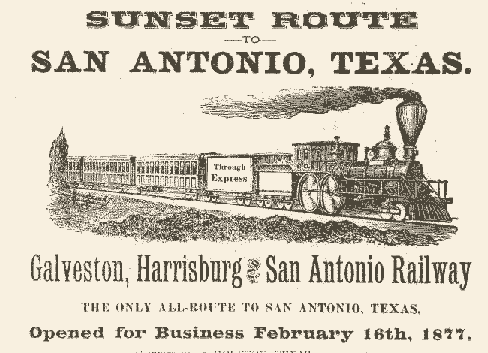 Capitol Desk
Governor declares George Forman day
AUSTIN

(1973)
On this date in 1973, the Governor of Texas, Dolph Briscoe declared this as George Forman Day presenting Forman with a Texas flag. Forman, born in Marshall in northeast Texas, won a Gold Medal in boxing at the 1968 Olympics in Mexico city, and later became the Heavyweight boxing champion of the world. He lost his title on Oct 29, 1974 in Zaire to Muhammad Ali.
City Desk
Actress Jennifer Love Hewitt born in Waco
WACO (1979)
On this date in 1979, actress Jennifer Love Hewitt was born in Waco. She was raised in Nolanville until she was ten, when she and her mother moved to Los Angeles to further Jennifer's career. She appeared in twenty commercials, before landing a roll in Disney's "Kids Incorporated". She starred in the hit movie "I Know What You Did Last Summer" and it's sequel. She played the starring roll in "The Audrey Hepburn Story", and in 2005 landed the starring roll of the hit television series "Ghost Whisperer". Jennifer has also had a successful singing career, with several albums as a top forty hit "BareNaked".
Political Desk
Communists must register with the State Police
AUSTIN

(1951)

On this date in 1951, Texas voters passed a law requiring all communists in the state to register with the State Police. Fines up to $10,000 could be issued for failure to register.