| | | |
| --- | --- | --- |
| Vol 8, No 110 | April 20, 1865 | Thursday Evening |
Booth sought in Assassination of Lincoln
Obituaries
General F H Robertson CSA dies in Waco
WACO

(1928)

On this date in 1928, F. H. Robertson veteran of the Confederacy died in Waco. Robertson was a Brigadier General in the Army of the Confederacy, and his death marks the last remaining general of the Conferderacy to pass away.




Born This Date
Buddy Wayne Knox born in Happy, Texas
AMARILLO (1933)

On this date in 1933, 1950s rock idol Buddy Knox was born in Happy. He is best remembered for his hit "Party Doll" in 1957.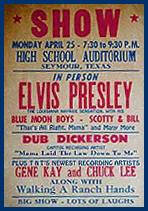 Reward for Conspirators
WASHINGTON DC

(1865)

On this date in 1865, a $100,000 reward was offered by Edwin Stanton, US Secretary of war for the capture of John Wilkes Booth, assassin of President Abraham Lincoln. Six days later, Booth was surrounded inside Garrett's Barn, 100 miles south of Washington in Virginia. Refusing to surrender, the barn was burned and Booth was shot and killed as he tried to escape.
   History closes the book here, but a few years later in Texas, a man by the name of John St Helen, who met Booth's description, showed up limping, and quoting Shakespeare. Many believe that St Helen was in fact, John Wilkes Booth. In Glen Rose, on what St Helen thought was his death bed, the man confessed to being none other than the assassin of President Lincoln, even instructing his preacher where officials could find the gun that shot Lincoln. The gun was recovered, but unfortunately for St Helen, he also recovered and had to flee from authorities.
   St Helen (Booth) moved to Bandera, then Eden, then to Oklahoma where he eventually committed suicide. Throughout the 1920s and 30s, the body of John Wilkes Booth (John St Helen) was on display at carnivals throughout the midwest with a sign offering a substantial reward to anyone who could prove that the body on display was NOT that of John Wilkes Booth.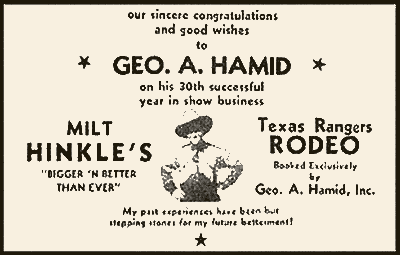 Political Desk
Bill allows run for both State and Federal office
AUSTIN

(1959)

On this date in 1959, a bill was passed by the Texas Legislature that would allow anyone to run for both a statewide and a federal office simulataneously. The bill was specifically written so that Lyndon B. Johnson could run for both President and Senator, and resign as Senator only if he wins the higher office.
Weather Desk
Storms, Flooding throughout Texas
AUSTIN (1915)
On this date in 1915 and for 6 days, storms caused flooding on the Trinity, Brazos, Colorado and Guadalupe Rivers. 40 people died, and damages exceeded $2 million.