| | | |
| --- | --- | --- |
| Vol 8, No 102 | April 12, 1965 | Monday Evening |
Astros Lose Home Opener in New Astrodome
Today in Sports
Nolan Ryan hits 3 Run Homer, First career HR
HOUSTON

(1980)

Playing for the National League Houston Astros, where there is no designated hitter, Nolan Ryan blasted a 3-run home run against future Hall-of-Fame pitcher Don Sutton and the Los Angeles Dodgers. This was the first of only two home runs of Ryans career, and accounted for half of his 6-RBIs in his 1980 season with the Astros. Ryan left the game leading 5-4, but the Astros eventually lost to the Dodgers 6-5 in 17 innings.


Obituaries
Country Star Boxcar Willie dies at 67
BRANSON MO

(1999)

Boxcar Willie (Lecil Travis Martin) died on this date in Branson, Missouri at age 67. He was born in Sterrett in Ellis County in 1931, and became a regular on the Grand Ole Opry. He was one of the originals to settle and popularize Branson as an entertainment mecca.


Born This Date
Broadway Actress, Ann Miller born in Chireno
NACOGDOCHES (1923)

On this date in 1919, Broadway actress Ann Miller was born in Chireno (Nacogdoches Co). Miller starred in forty movies and made numerous television shows. She had been a tap dancer since she was a young child. It was Ann who discovered Lucille Ball while visiting a San Francisco nightclub.
Known as the "Queen of Tap", Ann Miller had her legs insured by RKO pictures for $1,000,000. She died in 2004 at the age of 80.

Phillies win 2-0
HOUSTON

(1965)

On this date in 1965, the Houston Astros play their first official home game in the new Astrodome, losing to Philadelphia 2-0 before a home crowd of 42,652. Only six times their first year did the Astros every again approach that attendance number. The team finished their first as the Houston Astros with a win-loss record of 65-97.
The Astrodome opened a new age in sports, a huge scoreboard that lit up like a giant television, theater seating throughout, luxury seats and club seating.
Throughout the first season at the new stadium, players complained of being unable to track fly balls in the clear glass ceiling, so the clear ceiling panels were painted a translucent white. This blocked much of the light need to grow the natural grass on the field.
The solution to the dieing grass problem came from Monsanto Corporation which installed an artificial grass surface, soon referred to as "Astroturf". Today, Astroturf is used in hundreds of stadiums both indoor and outdoor, throughout the world.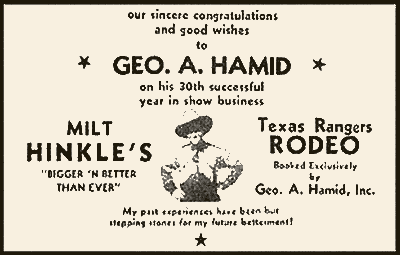 Military Desk
Santa Anna Crosses the Brazos at Thompson's Ferry
SAN FELIPE

(1836)

On this date in 1836, following victories at the Alamo, Refugio, and Goliad, Santa Anna and his army at the Brazos, located Thompson's Ferry. Using an English speaking soldier out of uniform to trick the ferry attendant on the other side to pole the ferry across, Santa Anna takes control of his ferry, and the Mexican Army overcome a major barrier in their pursuit of the Texas army, now in retreat.
&nbsp But the Mexicans would make a huge tactical error. 1,500 troops and four cannons were left behind to guard the ferry. Had they received word of Santa Anna's defeat just two days march ahead of them, they could easily have stolen victory from the Texians.
Confederate Forces Fire on Fort Sumter SC
FORT SUMTER SC

(1861)

On this date in 1861, Captain Doubleday of the United States Army, fired the first shots of the Civil War at Fort Sumter, South Carolina. A force of Confederate soldiers were making their attack on the Fort when Captain Abner Doubleday (yes the same man who is credited with inventing baseball) fired on them. 34 hours later, Fort Sumter surrendered, but for the next four days the Union forces tried to retake the fort.
Four years later, in April, 1865, the former commander Maj. Gen. Robert Anderson came out of retirement to raise the same tattered US Flag over Fort Sumter that he had lowered in surrender in 1861.
Music Desk
Weather Desk
Tornados Hit Rocksprings and Hill Country
ROCK SPRINGS

(1927)

On this date in 1927, an F5 tornado touched down just northwest of Rocksprings, and began the violent march into the small town in the Western Hill Country. The tornado destroyed 235 of Rockspring's 247 buildings and killed 74 people, almost 1/3 of the population. Clearing Rocksprings, it continued southeastward for another estimated 50 miles.
With the death toll at 74 dead and 205 injured, the Rocksprings tornado is to date, the third deadliest tornado in Texas history, behind the Waco tornado of 1953, and Goliad of 1902.