| | | |
| --- | --- | --- |
| Vol 8, No 251 | September 8, 1900 | Saturday Evening |
Thousands Die in Galveston Storm
Born This Date
Jimmie Rodgers born
JACKSON MS (1897)

On this date in 1897, The "Father of Country Music" Jimmie Rodgers was born in Mississippi (or possibly Alabama). His fight with tuberculosis, and need for a dryer climate, brought him to Kerrville, where he lived out his live, giving concerts locally. From 1927 until his early death in 1933, the former railroad brakeman, wrote and recorded dozens of country tunes including "T for Texas" and "Standin' On the Corner (Blue Yodel #9).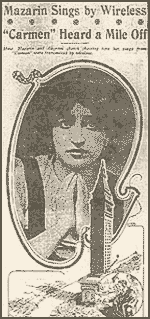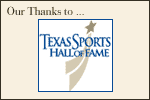 Galveston Destroyed
GALVESTON

(1900)

On this date in 1900, the worst natural disaster in United States History occurred when a category five hurricane destroyed Galveston. Up to 10,000 souls are lost as the storm surge inundates the city with 15 feet of sea water.
   For 75 years, Galveston was a major resort destination, a sea port, and port of entry for thousands entering Texas. By the next day, the wonderful city by the sea was gone.
   Over the next few weeks hundreds of bodies would be placed on barges which were then drug out to sea and sunk, but many of the bodies would drift back ashore.
   Water from the storm surge reached the second stories of many of the buildings. Ships lay on their side or broken. Word of the disaster shocked the nation.
   Among the survivors was six year old King Wallis Vidor, who went on to become a successful film director in Hollywood. Vidor's 1913 film debut was a silent drama entitled "The Hurricane in Galveston."

Indian Affairs Desk
Geronimo Will Stand Trial in Texas
HOLBROOK AZ (1886)

On this date in 1886, Geronimo, Natches and the last remaining Apaches, were taken to the train station in Holbrook Arizona. For Geronimo, this was the last time he ever walked his homelands. He is headed for San Antonio to stand trial and will likely be placed in a prison camp in Florida.
Weather Desk
Rainstorm Hits Texas from Mexico
SAN ANTONIO (1921)
Probably the Greatest Rainstorm in Texas history struck Texas for three days beginning on this date in 1921. 36 inches of rain (most in any 18 hours in U.S. History) drenches Thrall in Williamson Co. In all, 215 people were killed and damages were over $19 million.
Rainstorms Flood much of Hill Country.
KERRVILLE (1952)
For three days beginning on this date in 1952, rainstorms ravaged the Texas Hill Country, flooding most rivers and leaving five dead, and almost 500 homes destroyed. Highest flood levels ever known on the Pedernales River.
Hurricane Carla Strikes Texas Coast.
HOUSTON

(1961)

Hurricane Carla, the largest hurricane on record, with wind gusts measured as high as 180 mph, struck the Texas coast on this date in 1961. For a week winds, rains, and flooding ravaged Texas. 34 people die, 465 injured and property damage exceeds $300 million.