| | | |
| --- | --- | --- |
| Vol 8, No 106 | April 15, 1968 | Monday Evening |
Astros beat Mets 1-0 in 24 innings
Today in Sports
Joe Pate joins the Majors at Philadelphia
PHILADELPHIA PA (1926)
On this date in 1926, Texas native Joe Pate broke into the Major Leagues, at the age of 33. Born in Alice, Joe played only 2 years with the Philadelphia Athletics but at one point won 9 straight games in relief. But from 1920-25, Joe pitched in the Texas League for the Fort Worth Panthers, when they won six league championships in a row. Pate had 4 seasons with 20 wins, two of them for 30 wins.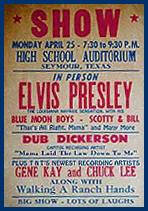 Record Setting Game
HOUSTON

(1968)

The longest scoreless game in baseball history was played at the Astrodome on this date in 1968. The Astros and Mets went 24 scoreless innings until in the bottom of the 24th, with the Astros loading the bases, a grounder slipped through the legs of Mets shortstop Al Weis to end the game. Weis was charged with the error, and the Astros the 1-0 win. After 20 innings, the Astrodome message board read "We hope you are enjoying tonight's third game as much as you enjoyed the first two."
   In 1906, the Philadelphia Athletics, behind rookie pitcher, Jack Combs, and the Boston Red Sox, led by Joe Harris, were tied 1-1 after 9 innings, when Philadephia scored 3 runs in the top of the 24th. Joe Harris of Boston dropped his record to 2-21, and would end the season, with the dubious distinction of having the worst winning record (3-30) in baseball history.