| | | |
| --- | --- | --- |
| Vol 8, No 313 | November 8, 1960 | Tuesday Evening |
JFK wins Presidency. LBJ the VP and Senator
Obituaries
Ivory Joe Hunter dies in Memphis
MEMPHIS TN

(1974)

On this date in 1914 at Kirbyville in Shelby County, Ivory Joe Hunter was born. Best known for his 1956 No. 12 pop hit "Since I Met You Baby", Pat Boone also had a No.1 smash hit with Hunter's "I Almost Lost My Mind." Hunter developed lung cancer and died in Memphis in 1974.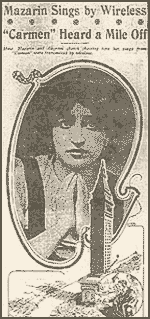 LBJ elected twice
WASHINGTON DC

(1960)

On this date in 1960, John F Kennedy was elected President, and Lyndon Johnson Vice President. LBJ was also elected U.S.Senator in the same election.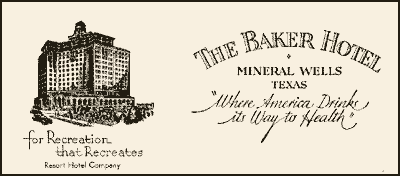 Political Desk
Ma Ferguson elected Governor, again
AUSTIN

(1932)

On this date in 1932, Franklin Roosevelt was elected President, and in Texas, Ma Ferguson was elected to return to the Governorship, a post she vacated 4 years before.
Texans allows survivors of Duels to serve
AUSTIN (1938)
On this date in 1938, Texans voted to strike from the 1876 State Constitution which required state office holders to swear they had never fought in a duel.
Voters Abolish the State Poll Tax
AUSTIN

(1966)

On this date in 1966, Texas voters passed a constitutional amendment abolishing the State's Poll Tax as a requirement for voting. Federal courts in other states had already ruled that a poll tax unfairly restricted the rights of minorities to vote.
Texans Elect Republican Bill Clements as Governor
AUSTIN

(1978)

For the first time since Reconstruction in the 1870s, Texas elects a Republican as Governor. On this date in 1978, Bill Clements was elected Governor of Texas. Republican Senator John Tower was also reelected, and Republicans gain two more Congressional seats.
Mickey Leland elected to fill Barbara Jordans seat
HOUSTON

(1978)
On this date in 1978, Mickey Leland won his bid to fill the Congressional seat being vacated by noted Congresswoman Barbara Jordan. Jordan had announced earlier that she would accept a professorship at the LBJ School of Public Affairs at the University of Texas at Austin.