| | | |
| --- | --- | --- |
| Vol 8, No 91 | March 31, 1980 | Monday Evening |
Roger Staubach Retires after Eleven Seasons
Obituaries
Salsa Superstar Selena, Killed in Corpus
CORPUS CHRISTI

(1995) On this date in 1995, Latino superstar Selena Quintanilla-Perez was shot and killed by Yolanda Saldivar, an employee and founder of Selena's fan club. Salivar has only recently learned that she was about to be fired.
Selena's music and stage presence attracted audiences all over the world. She died just a month before her 24th birthday.


Born This Date
Lefty Frizzell born in Corsicana
CORSICANA (1928)

On this date in 1928, William Orville R. C. "Lefty" Frizzell was born (in Corsicana). His hits included "Long Black Veil" and "Saginaw Michigan" for which he received a grammy.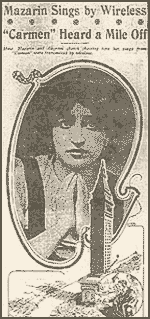 Staubach Retires
DALLAS

(1980)

On this date in 1980, future Hall of Fame quaterback Roger Staubach announced his retirement from professional football, at a press conference at Texas Stadium. Staubach held all major Cowboy passing records and became the all-time leading NFL passer.
   At the time of his retirement he was the highest rated passer of all time (83.4). Sports Illustrated placed Staubach 29th in their list of 100 Greatest Football Players of All Time.
   In a 1975 playoff game against the Minnesota Vikings, Staubach threw a 50-yard bomb to Drew Pearson in the final moments of the game to give Dallas a 17-14 victory. In the press conference which followed the game, Staubach quipped that he prayed "Hail, Mary" before releasing the pass, and the "Hail Mary Pass" became an enduring part of football nomenclature ever since.

Capitol Desk
Texas Ranger William Oury dies in Tuscon at 69.
TUSCON AZ

(1887)
On this date in 1877, William Sanders Oury died in Tuscon, Arizona.
When Oury was 16, he came to Texas on his own, and served under Colonel Travis at the Alamo. On Febuary 29, 1936, Oury was sent as a courier to Sam Houston requesting more troops be sent to the Alamo in San Antonio. But before troops could be mustered, the battle was already over.
Oury later fought in the Battle of San Jacinto, was a Texas Ranger, a prospector in the California Gold Rush, a Cattle Rancher, and Sheriff of Tuscon Arizona. He served in the Mexican War, survived the Mier expedition, the battles of Plum Creek and Bandera Pass.
Oury died at his home in Tuscon in 1887. He was 69.
Farm and Ranch Desk
Cowboy Strike effects Panhandle Ranches
AMARILLO

(1883)

In March 1883, 24 Cowboys in five major Texas cattle ranches drew up an ultimatum demanding higher wages and submitted it to the ranch owners. On this date, March 31, they walked off the job in the Cowboy Strike of 1883.
Some cowboys were fired on the spot, others received small increases in pay. Some found work on other ranches as "strike breakers". By the start of the May cattle roundup, most of the effected ranches were back to normal.
Political Desk
Johnson Will Not Run for another Term
WASHINGTON DC

(1968)

On this date in 1968, on a nationally televised broadcast, President Johnson announces "I shall not seek, and I will not accept, the nomination of my party for another term as your President."
Federal law allowed Johnson to run again, but the pressures from his own party to end the war in Viet Nam took their toll, and Johnson would retire to his ranch along the Pedernales River in the Texas Hill Country.
Society Desk
Dallas Historical Society Founded
DALLAS (1922)
On this date in 1922, The Dallas Historical Society was Founded.