| | | |
| --- | --- | --- |
| Vol 8, No 27 | January 27, 1945 | Saturday Evening |
Sharpshooter Plinky Toepperwein dies in S.A.
Born This Date
Country Singer Tracy Lawrence born in Atlanta
ATLANTA (1968)
On this date in 1968, Country singer Tracy Lawrence was born in Atlanta, Texas.
In 1991, Lawrence released Sticks and Stones, the first of nine albums to date, two reaching double-platinum. He has also had 22 singles which hit the top 10 on Billboards Country Music chart including Sticks and Stones, and Alibis.

Plinky, dead at 62
SAN ANTONIO (1945)
When Elizabeth Servaty met Adolph "Ad" Toepperwein, she had never fired a gun. Following their wedding he taught her to shoot. After hitting a can she remarked "I plinked it!", and the name "Plinky" stuck.
   For the next four decades Plinky and Ad Toepperwein toured the nation, giving exhibitions at fairs and rodeos. Along the way, Plinky set many long held shooting records. She could shoot 100 clay pigeons in a row without missing a shot, a feat compared to hitting a hole-in-one in golf.
   But for her, it wasn't a fluke. She did it 200 times over her career. Annie Oakley herself told Plinky that she was the greatest shot she had ever seen.
   Plinky Toepperwein died in San Antonio on this date in 1945. She was 62.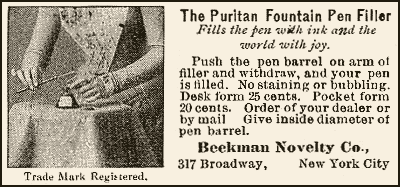 Capitol Desk
Mexico arrests Stephen F Austin.
MEXICO CITY

(1834)

On this date in 1834, Stephen F Austin, was arrested in Mexico for inciting insurrection in Texas. He had traveled to Mexico to plead for the repeal of the Law of April 6, 1836 ending Immigration to Texas. In that regard he was successful.
Shortly after Austin began his return to Texas, the Vice President received a letter written by Austin and intended for the municipality of Bexar. In the letter, Austin suggested that Texans prepare for a denial of statehood, and the cities should unite and create an independent state. This letter was seen as treason by the Mexican Vice-President, who sent out a dispatch to arrest Austin. Austin was captured and arrested on this date in 1834.
In all, Austin's trip to Mexico, his confinement, and return, would find him away from his beloved Texas for a total of 28 months. Upon his return, Texas was on the verge of revolution.