| | | |
| --- | --- | --- |
| Vol 8, No 45 | February 14, 1882 | Tuesday Evening |
Southern Pacific reaches Davis County
Obituaries
Rockabilly Star, Buddy Knox dies at 65
SPOKANE WA

(1999)

On this date in 1999, Buddy Knox died of Cancer in Washington state. Born in Happy in the Texas Panhandle, he was a pioneer of Rock-a-billy. He is best known for his ten Billboard top 100 hits, including "Party Doll" which reached No.2 in 1957.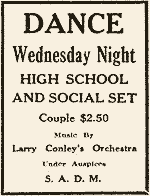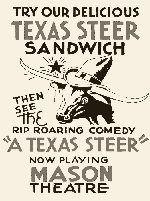 Valentine Named
VALENTINE

(1882)

On this date in 1882, the Southern Pacific Railroad (under GH&SA's charter) had reached western Davis County. When the station was erected, the railroad named the station, and the town, for the date on the calendar, which was Valentine's Day. Throughout the next century, romantics from all over the nation would send cards to the post office there to receive that special postmark of "Valentine, 79854".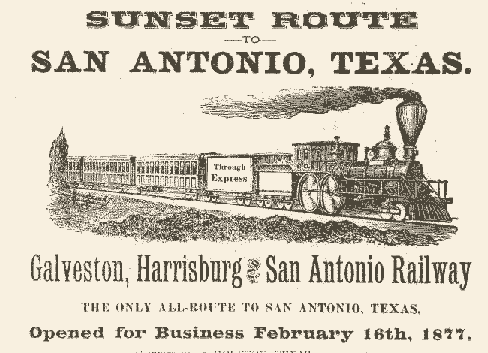 Capitol Desk
Second Capitol Building approved by Legislature
AUSTIN

(1852)

On this date in 1852, the Texas Legislature approved the building of the second state capitol building. It is 1882 before a third one is built, the familiar pink granite dome that dominates the Austin skyline.
Communication Desk
Marshall gets First Telegraph Office in Texas
MARSHALL

(1854)

On this date in 1854, the first telegraph office in Texas is opened at Marshall, with connections to Shreveport, Alexandria and New Orleans. The Texas and Red River Telegraph Company had three lines, one each to Shreveport, Natchez, and Alexandria Louisiana. At that time, telegraph poles were rare. Normally wires were draped from tree limb to tree limb, requiring frequent repairs after storms or heavy winds.