| | | |
| --- | --- | --- |
| Vol 8, No 49 | February 18, 1875 | Thursday Evening |
Cattle Thieves find street justice in Mason County
Today in Sports
Major League Slugger, Eddie Mathews dies
LA JOLLA CA

(2001)

On this date in 2001, Texarkana born Eddie Mathews died. Eddie started the major league with the Boston Braves, then followed them to Milwaukee and eventually to Atlanta. When he was traded to the Astros, he cried. He also played two years with the Detroit Tigers before retiring in 1968.
   During his 17 year career, Mathews hit 512 home runs, 30 in nine consecutive seasons, 47 in 1953 (his second season), drove in 100 or more runs five times, and played in three World Series. He was elected to the Baseball Hall of Fame in 1978.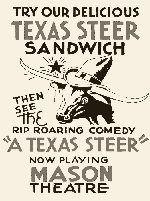 The Hoodoo War
MASON

(1875)

In late 1874, and the winter of 1875, German immigrants and Anglo Cattlemen were at odds over loose cattle. The land had not yet been fenced, and it was typical to round up loose cattle to drive up the trails to Kansas for sale. Germans properly branded their cattle, but nontheless, it wandered off or was stolen by Anglos in an attempt to sell the cattle. Cattle brands were not being respected, and cattle rustling by Anglo was common.
The German majority elected a sheriff to help stop the rustling. Posses went in search of stolen cattle, found several herds, and arrested nine men in February 1875. Tensions were very high. On Feb 18th, a mob of German immigrants broke into the jail, overwhelming the sheriff and a Texas Ranger, and took five of the rustlers down the road and hung most before the lawmen caught up to them and dispersed the mob, arriving in time to prevent the final hangings.
The violence continue back and forth for over a year in what are called the HooDoo wars. Among the rustlers and gun slingers that came out of these cattle wars was Johnny Ringo, who ended up dead in Arizona in 1882, a victim of a gunshot wound to the head.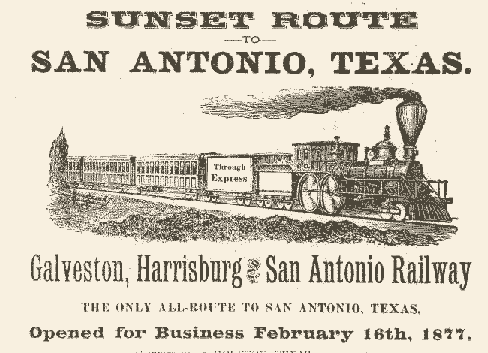 Military Desk
Austin is authorized by Mexico to form Militia
SAN FELIPE (1823)
On this date in 1823, shortly after winning it's independence from Spain, Mexico, under it's new emperor, authorized Stephen Austin to "organize the colonists into a body of the national militia, to preserve tranquility." The militia helped to repel Indian raids to the early settlements, and the militia only remained together until the emergency was over. Still, this was the first organized military force of Anglos in Texas.
US Military evacuates posts as Texas secedes
WASHINGTON DC

(1861)

On this date in 1861, the United States military begins evacuation of their posts just 2 weeks before Texas secedes from the Union.