| | | |
| --- | --- | --- |
| Vol 8, No 22 | January 22, 1973 | Monday Evening |
Former President Lyndon Johnson dies at his Ranch
Obituaries
Ann Miller dies of Lung Cancer at 80
LOS ANGELES CA

(2004) On this date in 2004, Broadway actress Ann Miller died at the age 80. Born in Chireno in Nacogdoches County, Miller stared in 40 movies, made numerous television shows and toured with Bob Hope. She had been a tap dancer since she was a young child. Known as "The Queen of Tap", she was once clocked at 500 taps a minute. At the height of her stage and movie career, Miller had her legs insured by RKO for $1,000,000.
   It was Ann Miller who discovered Lucille Ball while visiting a San Francisco nightclub.


Born This Date
George Forman born in Marshall
MARSHALL (1948)

On this date in 1948, future Heavyweight Boxing Champion of the World, George Forman is born in Marshall. George Forman might better be known for his George Forman Grill. Yum!
Blind Willie Johnson born at Independence
INDEPENDENCE

(1897)

On (or near) this date in 1897, Willie Johnson, "Blind Willie" was born at Independence near Brenham (Washington Co). Blind from age 7, he had the ability to make a blues song sound like a spiritual. He was a tremendous influence on many of the blues singers who came after. He died in 1945.

LBJ dies at Ranch
FREDERICKSBURG

(1973)

On this date in 1973, Former President of the United States, Lyndon Baines Johnson died suddenly of a heart attack at his ranch near Stonewall. He assumed the Presidency following the assassination of John Kennedy.
Johnson fought segregation, and institution the "Great Society". During his term as President, great strides were made in manned space flight, including landing men on the moon and returning them safely to earth. But the biggest issue of this Presidency was also it's costliest - the Viet Nam War. Due to the toll the war took on the nation and LBJ, he announced in March 1968, that he would not seek the nomination for President for a second full term.
   Lyndon and Lady Bird Johnson returned to their ranch along the Pedernales River, where they lived out the rest of their lives in the solitude and beauty of the Texas Hill Country.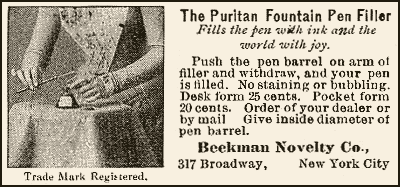 Capitol Desk
Sam Houston marries 18 year old Eliza Allen
NASHVILLE TN

(1829)

On this date in 1829, Sam Houston marries 18 year old Eliza Allen, daughter of Colonel John Allen at his plantation near Galatin, Tennessee. By April, they will seperate.
City Desk
Bus Crash Kills Ten Baylor Atheletes
ROUND ROCK (1927)

While headed to a game in Austin, a bus carrying the Baylor University's mens basketball team, was hit by a train at an unmarked grade crossing in Round Rock killing 10 athletes. All conference basketball games were immediately cancelled or postponed.
One of those who came to help with the injured, was Ivey Foster Sr. of Taylor. Among the dead students, he found his own son.
As a result of this tragedy, the state legislature, within days, passed a law, outlawing grade crossings on state highways. Grade crossing have steep slopes up to and beyond the railroad, thus causing long vehicles such as trucks and buses to drag bottom, often getting stuck on the tracks. All railroad crossings on state highways, will now be built as overpasses, underpasses, or without the slopping grade.
To this day Baylor continues to honor "The Immortal Ten" who died in that fateful accident. A statue at Baylor is dedicated to the memory of those athletes who were killed.
Education Desk
Texas Supreme Court rules Constitution Illegal
AUSTIN (1991)
On this date in 1991, The Supreme Court of Texas ruled the system of local funding for schools was Unconstitutional, ordering the legislature to implement a new system of funding. The method of funding in question had been a part of the Texas Constitution for generations, however, the Texas high court ruled a part of the Constitution itself was Unconstitutional. The resulting legislation called "Share the Wealth" provided that taxpayers in wealthier school districts supply funding for poorer districts. This had the effect of supplying much needed equipment, classrooms and faculty to struggling school districts. The school funding issue remains as one of the most bitter issues in Texas politics.
National Desk
High Court Rules in Roe v Wade
WASHINGTON DC (1973)
On this date in 1973, the United State Supreme Court by a 7 to 2 margin, declared that Texas law prohibiting abortion was in violation of the 14th Amendment. The Dallas District Attorney, Henry Wade, was sued in 1970 by an unnamed woman, Jane Roe, seeking an injunction against Wade to stop prosecuting doctors who performed abortions. The effect of Row v Wade was a national ban on state laws preventing abortions. In 1995, Norma McCorvey (Jane Roe in the case) became a member of the pro-life movement which supports making abortion illegal.