| | | |
| --- | --- | --- |
| Vol 8, No 129 | May 9, 1914 | Saturday Evening |
Woodrow Wilson declares first Mother's Day
Today in Sports
Hamilton hits FOUR two-run home runs in one night
BALTIMORE MD

(2012)
On this date in 2012, Texas Rangers superstar Josh Hamilton became only the sixteenth playing in Major League Baseball history to hit four home-runs in a single game.
In addition to his four home runs, Hamilton also hit for a double, giving him a total of 18 bases for the night, a new major league record.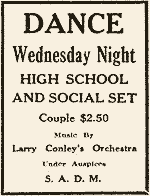 The First Mother's Day
WASHINGTON DC (1914)
In 1914, Texas Senators Cotton Tom Heflin and Morris Shepard introduced a joint resolution declaring the second Sunday in May as a day to honor those mother's whose sons died in war, and emphasizing the woman's roll in the family. On May 9th, 1914, President Woodrow Wilson signed the resolution making May 9th 1914, the first official Mother's Day in the United States. Most of the 45 states had already adopted similar resolutions.
Within a decade, commercialism had so taken over the celebration, that Anna Janis, the person most responsible for the crusade to honor mothers with a special day, became an staunch opponent of the federal holiday.
"I wanted it to be a day of sentiment, not profit" Jarvis explained. She also opposed the selling of flowers as "a poor excuse for the letter you are too lazy to write."
Today, Mother's day is the busiest day of the year for restaurants, and one of the most commercially successful days of the year. Including dinners, flowers, candy, and other pampered gifts, Americans spend approximately $7.5 billion annually on Mother's day gifts and such.
Anna Jarvis, who never had children of her own, continued her fight against commercialism, eventually being arrested during a related protest. She died in 1948, blind and penniless.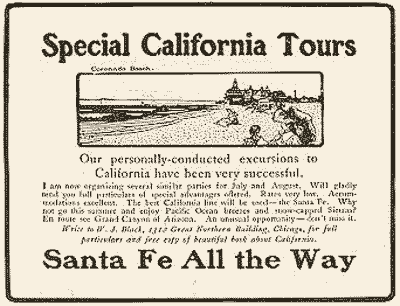 Society Desk
Sam Houston Marries in Alabama
BIRMINGHAM AL

(1840)

On this date in 1840, Sam Houston married Margaret Lea in Marion, Alabama.
In 1837, as President, Houston passed a law allowing divorce, (something which was not allowed under the Catholic government of Mexico), in a failed attempt to divorce Eliza Allen, and wed Anna Raguet.
Anna rejected Houston and later married Robert Irion. The marriage to Margaret Lea is Houston's third marriage. His first marriage, in Tennessee, lasted only a few months.
Weather Desk
Tornados Hit Northeast Texas
DALLAS

(1927)

On this date in 1927, tornadoes ripped though several towns in North and Northeast Texas including Garland, Wolfe City, Tigertown and Nevada.
All told, 39 people were killed and over 200 injured by the storms.