| | | |
| --- | --- | --- |
| Vol 8, No 5 | January 5, 1983 | Wednesday Evening |
Congressman Phil Gramm resigns under Dem pressure
Today in Sports
Baseball Slugger, Rogers Hornsby dies at 67
CHICAGO IL

(1963)
On this date in 1963, Texas born Rogers Hornsby Died. During his major league career (1920s and 30s), Hornsby broke one slugging record after another.
In 1922, he was the first player to hit 40 homers in a season. In 1923, he went a record 13 games with 2 or more hits per game. In 1924, he attained a .424 average another record that still holds. His career batting average is only .009 behind the all time leader, Ty Cobb.
Hornsby played for the St Louis Cardinals, St Louis Browns, the New York Giants, and the Chicago Cubs. He was also a player-manager for the Cardinals, and Mets.
He was 67.
Nolan Ryan is Inducted into the Hall of Fame
COOPERSTOWN NY

(1999)

After setting new marks in no-hitters, strike-outs, wins, and a dozen other major league records, Nolan Ryan was inducted into The Baseball Hall of Fame in Cooperstown New York on this date in 1999. Ryan is the only play in history to have his number retired on three different teams (the Angels, Astros, and Texas Rangers).


Gramm Supported Reagan
WASHINGTON DC (1983)

On this date in 1983, Democratic Congressman Phil Gramm, under pressure from his party for supporting the candidacy of Ronald Reagan for President, resigns his house seat. He then announced he would run again in a special election to fill his own seat, but this time, as a Republican.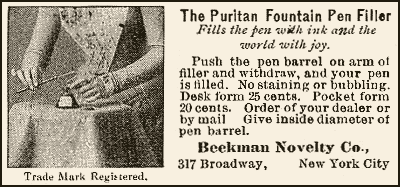 Communication Desk
Telegraph Company Chartered in Texas
MARSHALL (1854)

On this date in 1854, the First Telegraph Company is chartered in Texas. On February 14th, The Texas and Red River Company opened it's office in Marshall, connecting Texas to New Orleans via Shreveport.
Music Desk
Buddy Holly releases new record. Plans Winter Tour
NEW YORK CITY

(1959)

On this date in 1959, Buddy Holly released his last record, "It Doesn't Matter Anymore". To promote his new Record, Holly teamed up with Ritchie Valens and The Big Bopper to do a central US tour named "Winter Dance Party". Within a month, the three would die in a plane crash in Iowa.