| | | |
| --- | --- | --- |
| Vol 8, No 116 | April 26, 1901 | Friday Evening |
Black Jack Ketchum meets his Maker
Born This Date
Comedian Carol Burnett born in San Antonio
SAN ANTONIO (1933)
On this date in 1933, actress, singer, and comedian Carol Burnett was born in San Antonio. She became a regular on the Garry Moore Show, and soon had her own comedy variety show on CBS.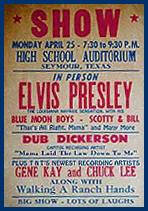 Hanging Gone Wrong
CLAYTON NM

(1901)
On this date in 1901, in the small town of Clayton, New Mexico, Thomas "Black Jack" Ketchum was hung for "felonious assault upon a railway train" (a crime that was later found unconstitutional).
Ketchum, born near San Saba, Texas, made a prosperous living robbing trains in southern New Mexico netting over $100,000 in gold, silver, and payroll. After each robbery, Ketchum would high tail it up to Northern New Mexico and beyond, living like royalty. His good looks and great manners didn't hurt with the ladies either.
Ketchum and his gang killed a man near his family home in Tom Green County, Texas, and later killed lawmen and posse that pursued them. But on this day in 1901, justice finally caught up to Black Jack Ketchun. ... Well, sort of.
No one in the small town of Clayton knew how to do a proper hanging, so after several experiments with the gallows, Ketchum was marched up to meet his maker.
At the appointed hour, an axe cut the rope, the trap door opened and Ketchum dropped. However, due to the inexperienced hangman, the rope was too tight, and Ketchum was beheaded. Oops, My Bad!
That was the first and last hanging ever done in Clayton, New Mexico, and the only hanging in U.S. history where the convict lost his head.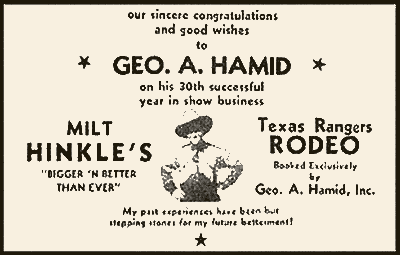 Crime Desk
John Wilkes Booth killed in Virginia
RICHMOND VA

(1865)

Twelve days after shooting President Lincoln, John Wilkes Booth was cornered in a barn in northern Virginia. Refusing to surrender to authorities, the barn was burned. Booth was shot and killed when he tried to escape the fire. Case closed.
But Not So Fast ... Many believe that the man who was shot was not Booth, but rather a victim of conspirators trying to collect the reward, and that Booth himself fled to Glen Rose Texas where he opened a saloon.
On his death bed in Glen Rose, Booth (now John St Helen) confession to the assassination of President Lincoln, and where authorities might recover the weapon. The weapon was recovered, but unfortunately for Booth, he did too.
So Booth then fled to Bandera. There he opened a school, met a girl and planned to marry, til he learned that among the wedding guests would be the bride's cousin, a U.S. Marshall.
So without a word to his students or his bride, Booth fled the scene, this time to Eden, Texas. Eventually he settled in Enid, Oklahoma where he lived for years until one day he was found dead, the victim of suicide.
Booth's body was placed on display and traveled for years with the side shows throughout the mid-west. Above his glass covered coffin was a sign offering a reward to anyone who could prove that the corpse in the coffin, was not that of John Wilkes Booth. No one collected.
Weather Desk
Tornado hits Bellevue, Clay County
WICHITA FALLS

(1906)

On this date in 1906, 17 people were killed when a tornado ripped through Bellevue and Stoneburg in Clay County.