| | | |
| --- | --- | --- |
| Vol 8, No 328 | November 24, 1963 | Sunday Evening |
World Watches on Television as Oswald Shot
Born This Date
King of Ragtime, Scott Joplin, born in Texarkana
TEXARKANA (1868)

On this date in 1868, the King of Ragtime, Scott Joplin, is born in Texarkana. in 1899, his "Maple Leaf Rag" sold over a million copies of sheet music, a pre-photograph Smash Hit. Joplin's music was featured in the 1973 hit movie The Sting (staring Paul Newman and Robert Redford) which won an Academy Award for its film score.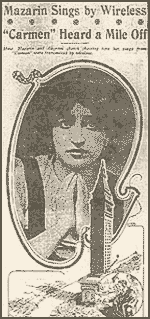 Oswald Killed
DALLAS

(1963)

On this date in 1963, as millions of viewer worldwide watch on television, Lee Harvey Oswald, suspected assasin of President John F Kennedy, is shot and killed as he is being transported from the basement of the Dallas Police station. Police immediately take into custody restaurant owner Jack Ruby for the Oswald shooting. This remains the only time in history that a murder played out on live television. Ruby will eventually be convicted and will die in prison.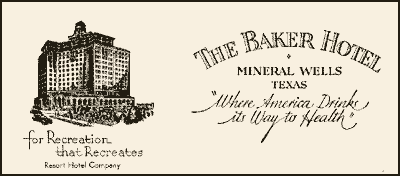 Communication Desk
Aggies Longhorn game broadcast Live
COLLEGE STATION

(1921)

On this date in 1921, (Thanksgiving Day), Ham Radio operator William A "Dock" Tolson and H.C. Dillingham erected a make shift ham radio station in the Kyle Field press box at Texas A&M to broadcast the play-by-play action. Tolson from his station X5B arranged to have Dillingham use a code developed by Head Coach Dana X Bible, to send a summary of each play, yards gained/lost, yardlines, pass/run, scores and such. A copy of the code was mailed to ham operators throughout the state, interested in monitoring the game. The broadcast was picked up by the Houston Post and other ham stations as far away as Greenville.
   In Austin at station X5U, each play would be read by a megaphone to an assembled crowd below. One student commented that it "was just like seeing the game, and lots more comfortable". It would be another couple of years before microphones were used, and fans could hear the crowds, the bands, and the bad calls.
   Tolson, who came up with the idea origninally, was not able to broadcast the code himself because of a prior committment - Tolson played trumpet in the Texas A&M Marching Band, which ALWAYS plays at every game, even if history is being made a few yards away.
Farm and Ranch Desk
Joseph Glidden patents Barbed Wire
DEKALB IL (1874)
On this date in 1874, Joseph F. Glidden of DeKalb, Illinois, received a patent for barbed wire. His patent consisted of barbs wrapped around a single strand of wire and held in place by twisting that strand around another. Another DeKalb inventor contested the patent, but Glidden's new barbed wire was a financial success. The patents were bought by Washburn and Moen, a Massachusetts wire manufacturing company which retained a partner of Glidden, Isaac Elwood as their sole distributor in the South and West. By 1878, barbed wire became common on many Texas ranches and by the late 1880s, much of the open range was fenced. Cattle drives became rare. With secure enclosures, controlled breeding was now possible, making longhorn cattle, more suited to the open range, virtually obsolete.
Military Desk
General Council Authorizes Texas Navy
SAN FELIPE (1835)

Although Texas Independence wasn't declared until November 24, 1835, the General Council of the Provisional Texas Government on this date in 1835, authorized a fleet of four schooners, thus giving birth to the Texas navy.
The first vessel to be commissioned was the former U.S. Ingham, which Texas rechristened the Independence, and placed it under the command of Charles L Hawkins.
The second vessel, was the Brutus to be commanded by Captain W.A.Hurd. The third vessel, the United States ship, the William Robbins was renamed Liberty as assigned to Captain W.S.Brown. His brother, Jeremiah Brown, was given command of the fourth vessel, the Invincible.
These ships saw action from Vera Cruz, Mexico to the Galveston bay, during and after the Texas Revolution.
Doris Miller Dies in battle of Tarawa
HONOLULU HI

(1944)

On November 24, 1944, the USS Liscome Bay with a crew of 938 was sunk in a Japanese torpedo attack off the coast of Tarawa, killing 646 sailors, including Waco native, Dorie Miller. Miller became a hero during the Japanese attack at Pearl Harbor, when, as a cook, he took charge of an anti-aircraft gun, and fired til he ran out of ammunition, shooting down at least two Japanese planes. He received the Navy Cross for heroism in 1942.