| | | |
| --- | --- | --- |
| Vol 8, No 26 | January 26, 1927 | Wednesday Evening |
Grade Rail Crossings Outlawed on State Hwys
Today in Sports
Lamar Hunt becomes President of the new AFL
DALLAS

(1960)

On this date in 1960, Lamar Hunt was made President of the new American Football League. Not a single game had been played at this point.
Hunt had petitioned the NFL for several years to start an NFL franchise in Dallas, but was rejected. He located investors in other cities, many who had invested everything to start a new football league. The next day, charter AFL member Minneapolis pulls out to join the NFL, and the following day, another investment group in Dallas is awarded an NFL franchise.
The NFL offered the franchise to Hunt, but with so many investing so much in the new AFL, Hunt felt obliged to decline the offer that he had tried for so many years to obtain. Now there was no turning back. The AFL would have to succeed.


Obituaries
John A Lomax dies in Mississippi
GREENVILLE MS

(1948)

On this date in 1948 in Greenville, Mississippi, John A Lomax dies. His parents moved to Texas when he was only two. Lomax was a folklorist, collecting songs from cattle drives and the cowboy life. Many songs would now be lost to time were it not for Lomax. During the 1930s he traveled with a recorder in the trunk of his car, recording much of the music of America. He later settled in Meridian in Bosque county where the Lomax Museum exists today. His son Alan Lomax would continue his legacy recording many of the greats of early American Folk music.


Born This Date
Aviator, Bessie Coleman Born in Atlanta Texas
ATLANTA (1892)

On this date in 1892, Bessie Coleman was born in Atlanta Texas.
In 1921, Bessie received her pilot's license in France, making her the first black person, and the first black woman, to receive an International Pilot's License.

Crash may save Lives
AUSTIN

(1927)
Just days after a terrific bus-train accident that kill ten members of the Baylor Basketball team, the Texas Legislature introduced a bill today outlawing grade crossings, where state highways intersect with railroads. A grade crossing has a steep slope up to, and beyond the track, where long vehicles such as buses and trucks, frequently drag bottom and get stuck.
   As a result of the Legislatures actions today, U.S. Highway 81 through Round Rock will later became the first railroad overpass in Texas (1935). The new overpass is within sight of tragedy earlier in 1927, which prompted the new law.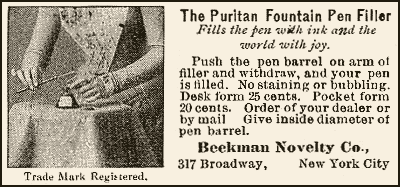 Business Desk
Audie Murphy receives the Medal of Honor
WASHINGTON DC (1945)

On this day in 1945, Kingston Texas native, Audie Murphy, received the Medal of Honor for service near Holtzwhir, France where he personally killed or wounded 50 German soldiers, thwarging a German tank attack. Murphy went on to become the most-decorated soldier in American history, receiving thirty-three awards, citations, and decorations. After the war, Murphy was drafted into Hollywood stardom, appearing in numerous movies. Murphy died in 1971 and was buried in Arlington National Cemetery,