| | | |
| --- | --- | --- |
| Vol 8, No 139 | May 19, 1946 | Sunday Evening |
Ben Hogan wins Fort Worth's first Colonial
Born This Date
Dusty Hill of ZZ Top born in Dallas
DALLAS (1949)

On this date in 1949, Dusty Hill was born in Dallas. In 1969, Hill along with Billy F Gibbons, Frank Beard and Bill Mack Ham would form ZZ Top.
Songwriter Mickey Newberry born in Houston
HOUSTON (1940)

Singer/Songwriter Mickey Newberry was born on this date in 1940. Hundreds of artists have recorded his songs over the years including Elvis Presley, Ray Charles, Kenny Rogers, and Eddie Arnold to name a few.
He had one hit himself, An American Trilogy, which hit the top 40 in 1971. Kenny Rogers and the First Edition launched their career in 1968 with his "Just Dropped in (to See What Condition My Condition was In) which reached No.5 on Billboards Top 100.

Hogan sets Course Record
FORT WORTH

(1946)
On this date in 1946, Ben Hogan won the first ever Colonial National Invitational Golf Tournament in Fort Worth. On the final day, Hogan shot a course record 65. His prize for winning? $3,000.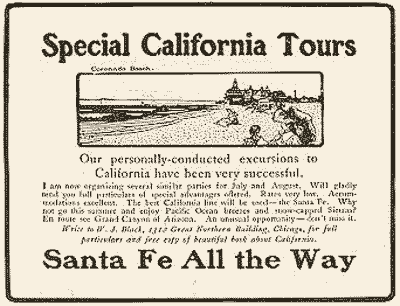 Indian Affairs Desk
Indians attack Fort Parker, kidnap 9yr old Girl
MEXIA (1836)

On this date in 1836, Fort Parker in limestone county, was attacked by a group of Comanche and Caddo Indians. In the aftermath, 9 year old Cynthia Ann Parker was captured.
Cynthia Ann lived with the Comanches for the next 24 years, become the wife of the chief, and bearing his child, Chief Quanah Parker.
Railroads Desk
Southern Pacific reaches El Paso from the West
EL PASO

(1881)

On this date in 1881, the Southern Pacific Railroad reached El Paso from the West Coast. Originally, the line was to have met the Texas and Pacific at Yuma, Arizona, but the T&P got bogged down in Fort Worth.
Southern Pacific had no charter to extend into Texas from El Paso, so they made an agreement with the Galveston, Harrisburg and San Antonio Railroad to utilize their charter and continue eastward. Southern Pacific used their same surveyors and crews as came with them from the West.
By December 1881, Southern Pacific (as the GH&SA) met the Texas Pacific at Sierra Blanca in Hudspeth County to complete the nations second Trans-continental Railroad extending from the east via Dallas (along the T&P, and to the West Coast (along the Southern Pacific).
It would be another another year before San Antonio is connected to the Southern Pacific at Langtry near the Pecos River.