| | | |
| --- | --- | --- |
| Vol 8, No 133 | May 13, 1846 | Wednesday Evening |
Congress Declares War on Mexico
Obituaries
King of Texas Swing, Bob Wills dies at 70
FORT WORTH

(1975) On this date in 1975, Bob Wills died in Fort Worth following an 18 month coma and 58 years in show business.
From the 30s to the 50s, Bob Wills and his Texas Playboys brought Western Swing to the world. His "Faded Love" and "San Antonio Rose" are still country standards.


Born This Date
Ritchie Valens born in San Fernando CA
SAN FERNANDO CA (1941)

On this date in 1941, Richard Steven Valenzuela was born in County Osteopathic Hospital, San Fernando, California.
Valens was the first Hispanic to become a true American Rock and Roll star with his No 2 hit, "Donna". Two months later, the radio stations starting playing the flip side "La Bamba" and Valens had another hit to his credit. La Bamba reached 22 on the Billboard Top 100 chart.
Just as his career was taking off, Valens joined up with Buddy Holly, Dion and the Belmonts, and the Big Bopper, on a midwest concert tour called "Winter Dance Party".
To avoid the long and cold bus ride, Buddy Holly, a native of Lubbock, chartered a plane to transport he and his band from the Clear Lake Iowa show, to their next stop at Fargo, North Dakota.
Valens and The Big Bopper traded places with Tommy Alsup and Waylon Jennings who were in Buddy's touring Band (having taken the place of his original band, the Crickets). Shortly after take off in blizzard conditions, the plane crashed, killing all aboard. Valens was just 17.

America Had Enough
WASHINGTON DC

(1846)

Following American's annexation of Texas in 1945, Mexico sent troups along the Rio Grande River. In April, 1846, 1,600 Mexican troops crossed into Texas and killed 16 near Brownsville. Mexico had never given up on their claim to Texas, and had warned that if the United States annexed Texas that there would be war. Today in 1846, Mexico got the war they'd been asking for.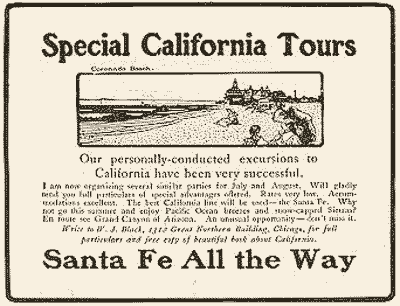 City Desk
Dam creating Lake Tyler completed
TYLER (1949)
On this date in 1949, Whitehouse Dam was completed creating Lake Tyler in Smith County.
Entertainment Desk
Rawhide Series depicts story of the Murder Steer
HOLLYWOOD CA

(1960)
In 1891, a fight broke out between two ranchers in Brewster County over a yearling bull. The fight escalated leading to the killing of Henry H Powe a one-armed Civil War veteran.
Rather than keep the bull, the cowboys who witnessed the gunfight branded "Murder" on the steer. For years the "momento mori" or Murder Steer roamed the Big Bend brush country.
On this date in 1960, the popular TV series Rawhide, staring young actor Clint Eastwood as Rowdy Yates, aired "The Incident of the Murder Steer" based on this true story from Texas history.
Military Desk
Camels are unloaded at Indianola
INDIANOLA

(1856)
On this date in 1856, 34 camels (one born onboard ship), were unloaded at the port of Indianola, following a two week delay in port due to bad weather.
Before long, a caravan was formed, marching the camels from the gulf coast to their new location at Camp Verde in the Texas Hill Country.
  At the time, it was hoped that the camels, which can travel for long distances on less food and water than traditional horses, might better assist the US Army in it's attempt to control Indian attacks along the Texas frontier. Within a year, an additional 41 Camels arrived at Camp Verde.
When the civil war broke out a few years later, support for the camel brigade ended, and many of the camels were left to wander the region. Some were spotted as much as a decade later.
Political Desk
LBJ's boyhood home becomes a Museum
JOHNSON CITY

(1965)

On this date in 1965, the boyhood home of President Lyndon B Johnson was dedicated as a museum in Johnson City. Johnson had moved to Johnson City at age 5 from Stonewall, 14 miles to the west.
   Lyndon's father served in the Texas Legislature for 12 years, making a profound impact on young Lyndon's life.
   During his Presidency, Lyndon's boyhood home became part of the National Park Service. Today, the Lyndon B. Johnson National Historic Site receives thousands of visitors. Tours of the home include a wagon ride to a working historic farm are a must see for those touring the Texas Hill Country.
Weather Desk
Tornado hits Linden in Cass County
MARSHALL

(1908)

On this date in 1908, a tornado hits Linden in Cass County, killing 4, injuring 7.