| | | |
| --- | --- | --- |
| Vol 8, No 31 | January 31, 1903 | Saturday Evening |
Sunset Station opens in San Antonio
Born This Date
Nolan Ryan born in Refugio
SAN ANTONIO (1947)

On this date in 1947, baseball great Nolan Ryan was born in Refugio, Texas. Ryan's pitches were regularly clocked at over 100mph even into his 40s. In his career, he struck out 5,714 (a Major League record), leading the runner up, Roger Clemens by over 1,000. Ryan also leads in Major League walks with 2,795 walking over 50% more hitters than any other pitcher in history. Ryan also hold the Major League record for no-hitters, with 7.
Future baseball star, Ernie Banks, born in Dallas
DALLAS (1931)

On this date in 1931, future Baseball Hall-of-Famer Ernie Banks is born in Dallas. Banks graduated from Booker T Washington High School in Dallas in 1949. Ernie would hit a record 5 grand slams in 1955, and hit a career 512 homers, and 40 in season five times.

G, H and SA's new Station
SAN ANTONIO

(1903)

On this date in 1903, the Galveston, Harrisburg and San Antonio Railway opened their new Sunset Station in San Antonio. The Station was named for the Sunset Limited which ran from New Orleans to Los Angeles. The new station was an architectural masterpiece, modeled after the several missions in San Antonio, especially the Alamo. It was lit with hundreds of incadescent and gas lamps. It was truly a wonder for new arrivals to San Antonio to see. A fire in 1907 damaged the station, but soon it was repaired and back to it's original beauty.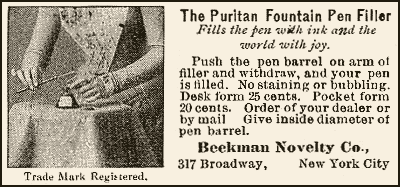 Capitol Desk
The Mockingbird becomes the State Bird
AUSTIN

(1927)
On this date in 1927, the Texas Legislature followed the suggestion of the Texas Federation of Women's Clubs honoring the Mockingbird as the official State Bird of Texas.
Education Desk
Ranching Heritage Center opens at Texas Tech
LUBBOCK

(1975)
On this date in 1975, the Museum of Texas Tech renamed it's Ranch Headquarters, the Ranching Heritage Center. Today the center is major contributor to a new generation's understanding of the early days of ranching in the Texas Panhandle.
Political Desk
Mexican Constitution begins to take Shape
MEXICO CITY (1824)
Following the overthrow of self proclaimed Emperor Interbide by Santa Anna, a new Mexican Constitution is promised. On this date in 1824, the "Acta Constitutiva" the first part of the new Constitution becomes law. Other pieces become law as they are approved. By October, Mexico is a self-governing Constitutional Republic modeled after the United States.
13th Amendment passed by the US Senate
WASHINGTON DC

(1865)

In 1861, Lincoln used his war powers to pass the Emancipation Proclamation which he carefully worded to apply only to those states and areas, still at war with the Union. This he could do on his own as President, but to permanently change the law of the land would mean changing the Constitution.
On this date in 1865, the US Senate passed the 13th Amendment which, when ratified by the states, would put a permanent end to slavery and involuntary servitude, "except as a punishment for crime whereof the party shall have been duly convicted." It would be 12 months before the Amendment was ratified and passed into law.