| | | |
| --- | --- | --- |
| Vol 8, No 112 | April 21, 1836 | Thursday Evening |
Texans Whips Santa Anna at San Jacinto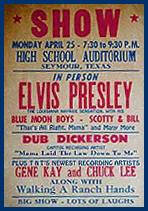 Texas Wins Independence
HARRISBURG

(1836)

On this date in 1836, Texas forces, under Sam Houston, overtook and defeated the Mexican Army, led by Santa Anna, in the Battle of San Jacinto.
For the previous month, Houston led his forces across the Coastal Plains with Santa Anna in pursuit. The Texas army left nothing for the Mexican Army, burning bridges, villages, and other opportunities for Santa Anna's troups to resupply. Many of their heavy weapons were left behind and had not made it to the battle field.
The small Texas Navy managed to capture, deter or scuttle vessles that might have resupplied Santa Anna's army in his march across Texas. The Texas ship Liberty, having captured the Mexican ship Pelican off Yucatan, was able to provide an ample supply of captured war making materials from the Mexican vessel.
The result was a quick and overpowering victory for the Texans. Within a quarter hour, the they had defeated the Mexican forces. Santa Anna himself was soon captured, disguised as an infantry, but soon identified by other Mexican captives.
Although the victory earned Texas its indepence from Mexico, the Mexican Navy continue to blockade the Texas coast, and make trouble along the southern border of Texas. General Houston, injured in the battle, was taken by ship to New Orleans for medical treatment, arriving there to cheering crowds.

Capitol Desk
San Jacinto Monument Dedicated at Houston
HOUSTON

(1939)
On this date in 1939, the San Jacinto Monument overlooking the battleground where Texas won its independence from Mexico, is formall dedicated. The monument is tallest such colument in the world, and if 15 feet taller than the Washington Monument in Washington, DC.
Military Desk
Emily Morgan distracts Santa Anna. Texans Win!
HARRISBURG (1836)

On this date in 1836, as legend has it, Emily Morgan, a mulato slave girl (the yellow rose) captured by the Mexican Army, was brought to Santa Anna's tent near San Jacinto, and "distracted" him throughout the day of the final battle for Texas Independence.
With Santa Anna occupied, the Texas forces, under General Sam Houston, were able to sneak up on the Mexican army and launch a surprise attack, quickly overwhelming and defeating the Mexican army in a matter of minutes.
Emily Morgan, the Yellow Rose, was actually a free-born black lady named Emily D. West, who worked as a housekeeper at the New Washington Association's hotel. It is likely that the story of her seducing Santa Anna is a fable, however it still made for a good story and a great song.
Political Desk
Sam Houston's son appointed U.S. Senator
AUSTIN

(1941)
Following the death of Senator Morris Sheppard on April 9th, Governor O'Daniel appoints the 87 year old son of Sam Houston, Andrew Jackson Houston on this date in 1941, to fill the remaining term.
Veterans Desk
Department of Veterans of Foreign Wars founded.
AUSTIN (1921)
On this date in 1921, the Department of Texas Veterans of Foreign Wars was officially founded.