| | | |
| --- | --- | --- |
| Vol 8, No 125 | May 4, 1964 | Monday Evening |
President Picks up Dog by Ears. Public Outraged
Today in Sports
Bob Watson, scores Baseballs One Millionth Run
SAN FRANCISCO

(1975)

On this date in 1975, Houston Astros outfield, Bob Watson, would make baseball history. In the top of the 2nd inning, San Francisco Giants pitcher John Montefusco walked Watson, who then stole second. Then he walked Jose Cruz. Next up was Milt May, who hit a home run, bringing Watson home as Major League Baseball's 1,000,000 run.
Because games in other cities were going on at the same time, Watson at second base knew that any player on base anywhere, at any moment could be that one-millionth run. So when Watson say that May's hit would be a home run, he sprinted at full speed from 2nd to home, insuring him a place in baseball history.
The Astros batted around that inning, scoring 5 runs. When Watson came to bat a second time, with 2 men on, however, he stuck out, retiring the side. The Giants eventually won the game 8-6.
   By the end of the 1975 season, Bob Watson would rack up 67 runs, 157 hits, 18 home runs, 85 runs batted in, and played in the All-Star game. He retired in 1984 after playing for Atlanta.


Presidential Pooch Abuse
WASHINGTON DC

(1964)

While President, Lyndon Johnson had numerous dogs. His first two were a pair of beagles named Him and Her, which he frequently took on walks. On one such walk in 1964, Johnson created a storm of controversy when he stopped and lifted Him by his ears. Johnson considering it playful, but the press photo led to outrage by the public and cries of pooch abuse.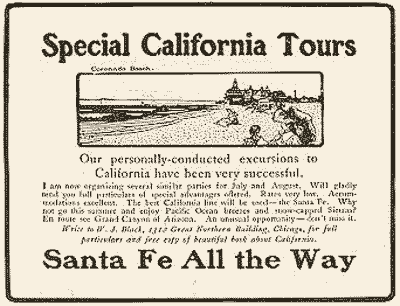 Capitol Desk
Jean Laffite deserts Galveston, heads to Yucatan
GALVESTON

(1821)
On this date in 1821, Jean Laffite and his men, abandoned Galveston. Due partly to the determination of the United States to end Laffite's Galveston privateering base, the pirate Laffite decided the game was up.
Laffite sailed to Mugeres Island, off the coast of Yucatán where he continued his privateering until 1825.
National Desk
Old Rip visits President Coolidge
WASHINGTON DC

(1928)

After 31 years of being entombed in the cornerstone of the Eastland County courthouse, only to survive alive, the famous Texas horned toad, "Old Rip" paid a visit to the White House, meeting Calvin Coolidge on this date in 1928. The story of his 31 year survival made headlines nationwide, and lead to his national tour.
Old Rip became immortalized in the Looney Toons character Michigan J Frog, who sang and danced for the construction worker that discovered him, but noone else.
The Baritone who sang "Hello, My Baby" and "Michigan Rag" was a contract baritone employed to do the voice over for the cartoon. He collected his money, and left, but to this date, noone ever learned his name. His voice, however, has been immortalized in the story of a Vaudeville singer and dancer named Michigan J Frog. It is unknown whether Old Rip sang or danced for the President.
Weather Desk
Austin Hit by Tornado
AUSTIN

(1922)

On this date in 1922, Austin is hit by a tornado which leaves 12 dead and half a million dollars in damages.