| | | |
| --- | --- | --- |
| Vol 8, No 134 | May 14, 1949 | Saturday Evening |
Black Man Sues to Attend UT Law School.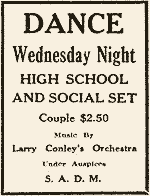 Separate NOT Equal
AUSTIN

(1949)

On this date in 1949, Marion Sweatt filed lawsuit to enter the University of Texas Law School, claiming that Separate is NOT equal. For one thing, there was no black law school in Texas. Two days later on May 16th, a Texas judge ruled against him claiming that the Texas Constitution required segregation.
Anticipating a Supreme Court challenge, Texas quickly attempted to establish a black law school, but in 1954, the United States Supreme Court declared that separate was in fact, NOT equal, and that Sweatt must be allowed to attend the law school at the University of Texas. The same day, the Supreme Court struck down an Oklahoma law, whereby black students pursuing their doctorate in education, were required to sit on the floor outside the classroom.
These laws and others, collectively called "Jim Crow laws" were the result of an 1896 Supreme Court ruling (Plessy vs Ferguson) which opened the door to a host of state segration laws purporting to provide "separate but equal". A string of court cases in the 1950s, and the Civil Rights Act of 1964, put an end to legalized segregation as an institution in United States.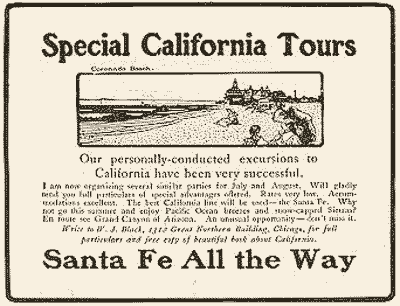 City Desk
Jane Herbert Wilkerson marries James Long
NATCHEZ MS

(1815)

On this date in 1815, Jane Herbert Wilkerson married James Long. Jane would have a baby in Texas on December 21, 1821, and thereafter claimed to be the "Mother of Texas". Generations later, records would show that there were other Anglo children born in Texas prior to that date.
Military Desk
Santa Anna signs Treaty at Velasco
SAN FELIPE

(1836)

On this date in 1836, Santa Anna and revolutionary president David Burnet sign a treaty at Velasco, formally ending hostilities. A second secret document acknowledges the Rio Grande as the border between Texas and Mexico.
Weather Desk
Tornado Hits West Texas; 23 Dead
BIG SPRINGS

(1923)

23 people were killed and over 100 injured when tornados hit Howard and Mitchell Counties in West Texas, on this date in 1923.