| | | |
| --- | --- | --- |
| Vol 8, No 11 | January 11, 1918 | Friday Evening |
Entire State Frozen by Blizzard.
Obituaries
Inventor - Businessman Gail Borden dies
COLUMBUS

(1874)

On this date in 1874, Gail BORDEN, founder of Borden Milk, died at Borden, Texas (near Columbus). In 1856 he received US and British patents for his process of consensing milk in a vacuum. That led to his devoting all his attentions to his new company Borden Milk. He made frequent trips to Texas because he like the milder climate. Following a brief memorial service in Borden, his body will be tranferred by private rail car to New York for burial.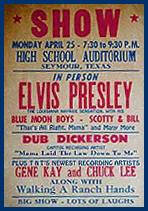 Texas Blizzard
AUSTIN (1918)
For three days in 1918 (Jan 10-12), a blizzard holds Texas in its gribs. Zero degree temperatures hit north Texas, while even in Rio Grande Valley, temperatures drop to the 20s.