| | | |
| --- | --- | --- |
| Vol 8, No 19 | January 19, 1981 | Monday Evening |
Price Daniel Jr, Son of Ex-Governor, Killed at 39
Obituaries
World Famous Horned Toad Dies
EASTLAND

(1929)

On January 19, 1929, Old Rip, famed horned toad that survived 30 years entombed in the Cornerstone of the Eastland County Courthouse, passed away at Eastland Texas. An autopsy was performed that showed that Old Rip had fluid in his tiny lungs and pneumonia was list as the official cause of death. He was then embalmed and placed in a red velvet-lined box in the courthouse lobby for all to see. In his day he had traveled the nation, at one point being introduced to the President.


Born This Date
Janis Joplin born in Port Arthur
BEAUMONT (1943)

Janis Lyn Joplin was born on this date in 1943 at Port Arthur. She was the lead singer for Big Brother and the Holding Company, and recorded several smash hits on her own as well, such as "Take Another Little Piece of My Heart", "Cry Me", and "Lord Won't You Buy Me a Mercedes Benz". She died tragically on Oct 4, 1970, just 3 months before her biggest hit, "Me and Bobby McGee" hit number one.

Daniel Shot in Liberty
HOUSTON (1981)
Son of former Governor Price Daniel, and former Speaker of the Texas House, Price Daniel, Jr, was found shot to death at his home in Liberty on this date in 1981. He was 39.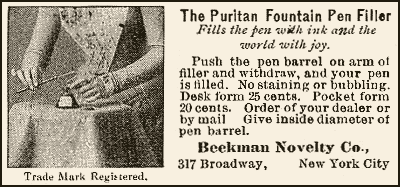 Capitol Desk
City of Houston founded along Galveston Bay
HOUSTON (1837)
On this date in 1837, the city of Houston is founded along the northwest edge of Galveston Bay. Named for General Sam Houston, commander at San Jacinto, the city will become the largest city in Texas.
Waterloo becomes capitol. Name becomes Austin
WATERLOO

(1840)

On this date in 1840, the town of Waterloo is selected to be the State Capitol of Texas. Town is renamed Austin for the father of Texas, Stephen F Austin.
National Desk
U S Post Offices announces Texas Postage Stamp
WASHINGTON DC (1946)
On this date in 1946, the United States Post Office announced a new postage stamp commemorating 150 years of Texas statehood.