| | | |
| --- | --- | --- |
| Vol 8, No 57 | February 26, 1989 | Sunday Evening |
New Dallas Cowboy owner Fires Tom Landry
Today in Sports
Jimmy Johnson to become Head Coach of the Cowboys
DALLAS

(1989)

Jimmy Johnson from the University of Miami was picked to coach the Cowboys by new owner Jerry Jones. While at Miami, Johnson built a 52-9 record, and a National Collegiate Championship. Jones and Johnson were team mates on the National Champion Arkansas Razorbacks. Another member of that team was Barry Switzer who would succeed Johnson in 1994.


Born This Date
Singer Erykah Badu born in Dallas
DALLAS (1971)
On this date in 1971, R&B musician Erica Wright, better known as Erykah Badu, was born in Dallas. She graduated in 1989 from Booker T Washington High for the Visual and Performing Arts in Dallas in 1989. She went on to an outstanding career in music, probably best known for "You Got Me," "Tyrone", "Next Lifetime", "On & On", and "Clevah." In 1998, People named her one of the top 50 most beautiful people. She has one daughter, born in 2004.
Creator of Daffy Duck, Tex Avery born in Taylor
AUSTIN (1908)

On this date in 1908, Frederick Bean Avery was born in Taylor. He graduated from North Dallas High School in 1926. "Tex" Avery is credited with creating Daffy Duck and developing Bugs Bunny into a wacky character. He also created the Droopy cartoons. His work included whistling wolves, bugged eyes, and melting admirers. Tex Avery was a major innovator in the cartoon industry in Hollywood.

Dallas Only Coach Gone
DALLAS

(1989)

Tom Landry, the only Coach the Dallas Cowboys had ever had, was fired on this date in 1989 by the Cowboys' new owner, Jerry Jones, who named University of Miami coach Jimmy Johnson to succeed him. Jones and General Manager Tex Schramm flew to Landry's vacation home at Lake Travis to break the news. "It was a very difficult meeting," Schramm said. "It's very, very sad. It's tough when you break a relationship you've had for 29 years. That's an awful long time." Landry, took the Cowboys to a record five Super Bowls with two victories. Following the firing, Schramm resigned.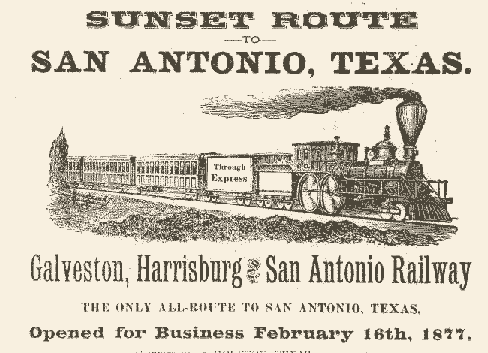 Capitol Desk
Statue, Goddest of Liberty placed on State Capitol
AUSTIN

(1888)

On this date in 1888, a statue originally ordered from a catalog, the Goddess of Liberty, was raised into place atop the new Texas State Capitol Building in Austin. Texas Capitol is now the tallest State Capitol in US and taller than the US Capitol building in Washington.
Farm and Ranch Desk
Ophra Vindicated in Cattle Industry Law Suit
AMARILLO

(1998)
In 1996, on her nationally televised talk show, Ophra Winfrey and vegetarian activist Howard Lyman suggested that feeding practices of Cattle could lead to Mad Cow disease in humans, even though there had been no reported cases of Mad Cow disease in the United States. To an enthusiast audience, Ophra exclaimed that Lyman's stories were enough for her to give up hamburgers.
Cattle prices pludged, and Texas cattlemen soon lost an estimated $11 million in beef prices. The Cattlemen sued Winfrey and Lyman under the Texas "veggie liability" law protecting the agriculture industry against false claims of tainted foods. Ophra's attorneys argued for her first amendment right to free expression of opinion.
On this date in 1998, an Amarillo jury found Ophra Winfrey and Howard Lyman not liable for damages to the Texas Cattle industry.
Military Desk
B-50 leaves Ft Worth for trip around World
FORT WORTH (1949)

On this date in 1949, a B-50 Superfortress, the Lucky Lady II, took off from Fort Worth's Carswell Air Force Base. 94 hours and several mid-air refueling stops, and 23,452 miles later, Captain James Gallagher and his crew landed back at Carswell, after circling the earth non-stop. This was the first non-stop circumnavigation of the globe.