| | | |
| --- | --- | --- |
| Vol 8, No 21 | January 21, 1877 | Sunday Evening |
Mason County Courthouse Destroyed by Fire
Today in Sports
Clemens signs Record deal with the Astros
HOUSTON

(2005)

Following a single season record of 18 wins and 4 loses with the Houston Astros, Roger Clemens signs a one year contract with the Astros for $18,000,022 the highes salary ever paid any pitcher in Major League history. That season, Clemens would go on to have his best season ever, ending with a 1.87 ERA, the lowest in his 22 years in the majors. The Astros ranked 30th in run support in 2005, leaving Clemens with a dismal 13-8 record, five of his loses with just 1-0 scores.


Born This Date
Cadet Happy, Lyn Osborn, born in Wichita Falls
WICHITA FALLS (1926)

On this date in 1926, while a blizzard was pounding his hometown, Clois Lyn Osborn was born in Wichita Falls. After serving in the Navy during WWII, he moved off to California, and 2 weekd before graduating from acting school, he was selected for the part of Cadet Happy on the children's television show, Space Patrol. He went on to appear in 10 movies and over 2 dozen television shows.
Record Producer Major Bill Smith born
FORT WORTH (1922)

On this date in 1922, Record Producer Major Bill Smith was born. In 1962 two Howard Payne students, Ray Hildebrand and Jill Jackson volunteer to sing on a live benefit show. Their song "Hey Paula" was recorded and sold many copies locally. It was picked up by Phillips Records and their names were changed to Paul and Paula, and the rest is ... history. Smith is also responsible for helping jump start the careers of Bruce Channel ("Hey, Baby") and J.Frank Wilson ("Last Kiss").
Huddy (Ledbelly) Ledbetter is Born
NEW ORLEANS LA (1888)

American Blues Legend Huddy "Leadbelly" Ledbetter was born on this date in 1888. He recorded such famous songs as "Goodnight Irene", "Midnight Special" and "The Rock Island Line". He died Dec 6, 1949.

Legal Records Lost
MASON

(1877)

On this date in 1877, the Mason County Courthouse was mysteriously burned down. At the time Texas Rangers were investigating a string of cattle thefts and 20 related murders in what were called the HooDoo Wars. The silence of the population twarted any efforts for justice, and what records were kept regarding these crimes were destroyed by the fire. Noone was ever charged with any of the murders. John Gladden was the only man convicted for his part in the violence, but even he was later pardoned. John Peters Ringold (Johnny Ringo) was acquited of any crimes, and left for Arizona.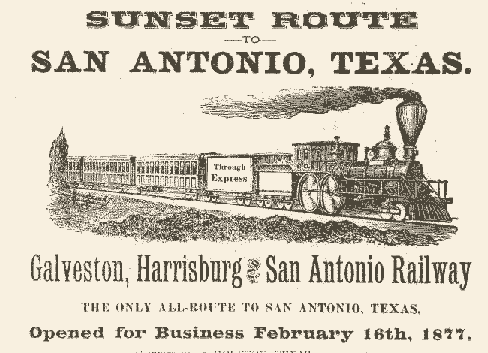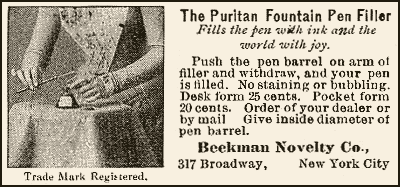 Business Desk
Wine Researcher T V Munson dies in Denison
DENISON

(1913)

On this date in 1913, Thomas V Munson died. Munson's research into vinyards, wines and grape plants led him to north Texas where grapes grow wild. In 1893, a root disease swept through the entire of France killing off hundreds of vinyards. It was Munson who was able to use the Texas grape's root stock, which was resistant to the disease, and shipping it to France, saved the nations Wine Industry. For his work, he was awarded the French Legion of Honor medal, an honor only once before awarded, to Thomas A Edison.
City Desk
Stephenville Residents report UFO sitings
STEPHENVILLE

(2008)
On this date in 2008, dozens of residents of Stephenville reporting sighting of strange lights over the city. One person described seeing a triangular shaped object a mile across. There is no doubt with as many reports as there were, that there was something in the skies about Stephenville. The Air Force at first denied that they had any aircraft in the areas, but within 48 hours reversed their story claiming that there are military aircraft training flights in the area on the night of the UFO incident. Residents aren't buying it however, and are firm in their belief that what they way was not an airplane or a helicopter. On January 24th, the Larry King Show on CNN covered the story with several taped interviews with residents. To date, there has not been a satisfactory explanation.
Music Desk
Music and TV star Mac Davis born in Lubbock
LUBBOCK (1942)
On this date in 1942 in Lubbock, entertainer Mac Davis was born. He moved to Georgia where in 1962, he secured a sales job with Vee Jay records. Later with another label in California, he began writing songs for several well known artists. Elvis recorded several of Mac's songs including "Memories" and "In the Ghetto." Davis record several major hits including "Whoever Finds This, I Love You" and "Baby, Don't get Hooked on Me" which led to his landing his own television variety show in 1974-76. He went on to hit big with "It's Hard to be Humble" and "Lubbock in my Readview Mirror".