| | | |
| --- | --- | --- |
| Vol 8, No 317 | November 13, 1838 | Tuesday Evening |
President Lamar to Rebuild the Texas Navy
Born This Date
Country Star Ray Wylie Hubbard born in Oklahoma
SOPER OK (1946)
On this date in 1946, Ray Wylie Hubbard was born in Soper, Oklahoma. When he was still very young, his family moved to Dallas, where he graduated from Adamson High School in 1965. Although Ray has recorded and performed a huge variety of music, he is probably best known for "Up Against the Wall, Redneck Mother".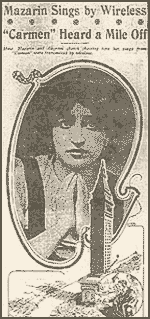 Five New Ships Ordered
AUSTIN

(1838)

When Maribou B Lamar became Texas second President, and in part due to a rejection of statehood by the United States, Texas and Texans enjoyed a surge of nationalism. It was President Lamar who would lead Texas as a truly autonomous nation, including establishing dimplomatic ties to other nations including France.
On this date in 1838, Texas, user President Lamar, contracted with Frederick Dawson of Baltimore, to build five first class warships. The cost of #280,000 would not be fully paid until well after Texas became part of the United States. These ships were well outfitted, and were delivered between June 1839 and April 1840.
IN 1839, Texas also purchased a large paddlewheel steamer, the Charleston, built in 1837, which was reconfigured with weaponry for battle along the coast, and rechristened the Zavala after Texas' first Vice President.
29 year old, Captian Edwin Ward Moore would become the new commander of the Texas Navy, with a fleet which included the Zavala, the Austin, San Bernard, San Antonio, and the San Jacinto.
Moore was given strict orders NOT to attack any Mexican ship still harrassing ports along the coast, unless first attacked. Lamar continued his attempt to settle Texas difference with Mexico diplomatically. Moore's attitude, as an experience naval commander with the United States, was that Texas must maintain her independence, or lose it.