| | | |
| --- | --- | --- |
| Vol 8, No 361 | December 26, 1820 | Tuesday Evening |
Moses Austin gets nod to Bring Settlers to Texas
Austin gets the Okay
SAN ANTONIO

(1820)

On this date in 1820, Moses Austin, who had met with the Baron de Bastrop in San Antonio, is introduced to the Spanish Governor of Texas, Antonio María Martínez, who gives his endorsement for Austin's plan to bring settlers into Texas. Martínez will pass Austin's plan on to a higher authority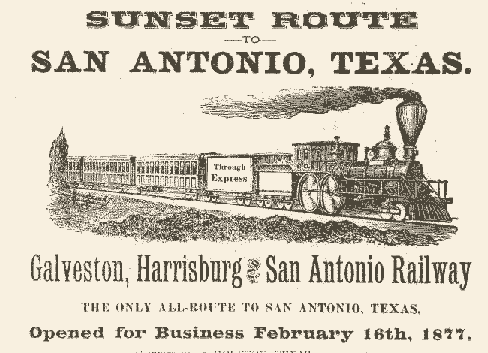 Business Desk
Howard Hughes takes over Hughes Tool Company.
HOUSTON

(1924)

On this date in 1924, a Houston judge grants Howard Hughes request to be declared a legal adult. Hughes father, Howard Robard Hughes, Sr., founder of Hughes Tool Company died on January 14, 1924 leading to Howard's uncle operating the business until Howard would become 21. Family quarrels led to attorney's for Howard Hughes buying out the other family member's interest in the Hughes Tool Company. Now, within a year of his father's death, and now officially an adult, Howard Hughes took over the lucrative Hughes Tool Company in Houston.
National Desk
Santa Anna departs Washington for Vera Cruz
WASHINGTON DC (1836)
On this date in 1836, General Santa Anna, captured at the Battle of San Jacinto, departs Washington DC and will be taken to Vera Cruz. President Andrew Jackson has furnished a ship to Santa Anna following his eight days in Washington. He had been asked by Texas officials to speak to officials in Washington regarding the Union's recognition of Texas.
Railroads Desk
Fredericksburg & Northern Railroad chartered
SAN ANTONIO

(1917)

On this date in 1917, the Fredericksburg and Northern Railway Company was chartered. Because of near impossible grades and right-of-way problems with switchbacks, a 920 ft tunnel had to be built, adding over $130,000 to the cost, all of which was raised by local residents. Today the tunnel is abandoned, but is a favorite spot for watch bats.