| | | |
| --- | --- | --- |
| Vol 8, No 9 | January 9, 1984 | Monday Evening |
Author, Humorist Frank X Tolbert Dies at 72
Obituaries
Former President Anson Jones, dead in Houston
HOUSTON (1858)

On this date in 1858, former Texas President Anson Jones shot himself at the Capital Hotel in Houston (now the Rice Hotel). His career started at that hotel (once the State Capitol), and after being passed over by the Legislature for Senator, he ended his life there at age 59. Jones was one of the most influential Presidents in Texas, guiding Texas to annexation as the 28th state. Jones served from December 9, 1844 til February 19, 1846.


Born This Date
Thomas J Goleman, the Red Fox, born near Kountze
KOUNTZE (1909)

On this date in 1909, Thomas J "Red" Goleman was born. In 1939 he and two friends killed an oil field worker in Corpus Christi. Later that year, he and a friend robbed the Hull State Bank. After numerous other crimes, Golemon escaped into the swamps of East Texas.
Evading capture he was dubbed "The Red Fox". It was not until April 1940 that lawmen caught up to Goleman at his parents' home in Hardin County, where The Red Fox was soon brought down in a hale of gunfire. He died and is now buried in Old Hardin Cemetary.

A Bowl of Red
FORT WORTH (1984)
On this day in 1984, chili aficionado Frank X. Tolbert died of heart failure. Tolbert was born in Amarillo in 1912 and joined the staff of the Dallas Morning News in 1946 with his column "Tolbert's Texas." He helped to establish Terlingua as the site for the World's Chapionship Chili Cookoff, and authored a book "A Bowl of Red" in 1962. But he is probably best known outside of Texas as a spokesman for Wolfe Brand Chili out of Fort Worth. "Neighbor, how long has it been since you've had a big, thick, steaming bowl of Wolf Chili? Well, that's too long!"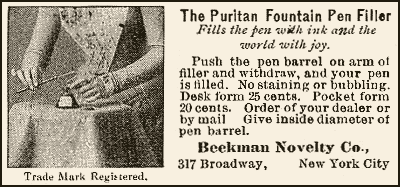 Capitol Desk
Entertainment Desk
New TV Show depicts Texas Cattle Drives
HOLLYWOOD CA

(1959)

On this date in 1959, the Television series Rawhide first aired. The television show depicted a team of cattle drivers running longhorn up the Chisholm and related trails in the early days of the Old West. The series starred Clint Eastwood as Rowdy Yates. It ran 217 episodes from 1959 to 1965.
Travel Desk
Crockett elated at living in Texas
NACOGDOCHES

(1836)

In a letter to his daughter dated January 9, 1836, Davy Crockett, now in Texas, express his love of his new life and homeland. "I would rather be in my present situation than to be elected to a seat in Congress for life."
Shortly afterward, Crockett enlisted in the Texas volunteers, with the promise of a large land grant upon six months service to Texas. Two months into his service, Crockett and 180 other Texans were killed by Santa Ana's army at the Alamo.