| | | |
| --- | --- | --- |
| Vol 8, No 8 | January 8, 1815 | Sunday Evening |
Andrew Jackson defeats the British at New Orleans
Jean Laffite aids the US
NEW ORLEANS LA (1815)

On this date in 1815, the American forces in and around New Orleans, led by Andrew Jackson, and aided by Jean Laffite and his men, overwhelmingly defeated a much larger and better equipted British army. Laffite was asked by the British to assist them in the battle, but hoping to receive a pardon for his piracy and the restoration of his confiscated goods, Laffite opted to fight on the side of the United States supplying men, weapons, and his knowledge of the delta region.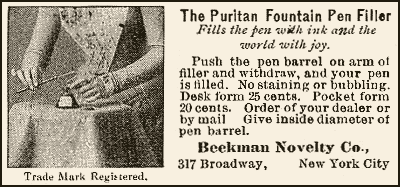 Capitol Desk
Edmund Davis, Texas' First Republican Governor
AUSTIN (1870)
On this date in 1870, Edmund Davis became the first Republican Governor of Texas. Following reconstruction, Texas would not elect another Republican Governor until the late 1970s.
Education Desk
Lady Bird Johnson appointed to UT Board
AUSTIN (1971)
On this date in 1971, Governor Preston Smith appointed former first lady, Lady Bird Johnson, to the Board of Regents of the University of Texas System.
Indian Affairs Desk
Texas militia defeated by Kickapoo at Dove Creek
SAN ANGELO (1865)
On this date in 1865, Texas militia men are soundly defeated by the Kickapoo Indians at Dove Creek.
Military Desk
Flag, Liberty or Death, flown over Valesco Hotel
VALESCO

(1836)

On this date in 1836, a flag created by Johannan Troutman depicting a blue start on a white background with the words "Liberty or Death", was flown over the American Hotel in Valasco.
William Ward's Georgia Battalion, in Texas to help with the Revolution, brought the flag with them. On March 8th, (two months later) the flag was flown over Goliad by Colonel James Fannin.